We caught up with Renasiance Woman, Radhaa Nilia recently and have shared our conversation
Q: Radhaa, we're thrilled to have you sharing your thoughts and lessons with our community. So, for folks at a stage in their life or career trying to be more resilient, can you share where you get your resilience from?
A: Absolutely. The unwavering well of strength and determination that sustains me today finds its origins in a remarkable woman – none other than my beloved mother, Maya, an accomplished artist and shaman. Hailing from Maharlika, now known as the Philippines, she embarked on a courageous odyssey to the United States during her late teens, undertaking this journey without the safety net of a support system. Her unyielding resolve, tireless work ethic, unwavering commitment, and indomitable spirit served as the North Star guiding her through life's tempestuous seas.
I had the privilege of observing my mother's incredible resilience firsthand, particularly as she bore the sole responsibility of caring for her immigrant family. Tragedy struck when her family members passed away, leaving her as the solitary pillar in her direct lineage. These hardships, combined with the perils that surrounded us, forged a vigilance within me. In East Palo Alto, robberies and break-ins marred my formative years, leaving indelible scars and inflicting profound emotional wounds.
One vivid memory remains etched in my consciousness—a testament to the resilience in our veins. I found myself alone at home during a harrowing break-in, and my scream reverberated with such force that it sent the intruder fleeing in terror. I consider myself exceedingly fortunate to have emerged from that ordeal unscathed. Regrettably, the same cannot be said for one of my dear friends, my neighbor, who was tragically kidnapped and never seen again. My mother's unwavering determination shone as a guiding light during this dark period. She became more determined to lead us out of that perilous situation.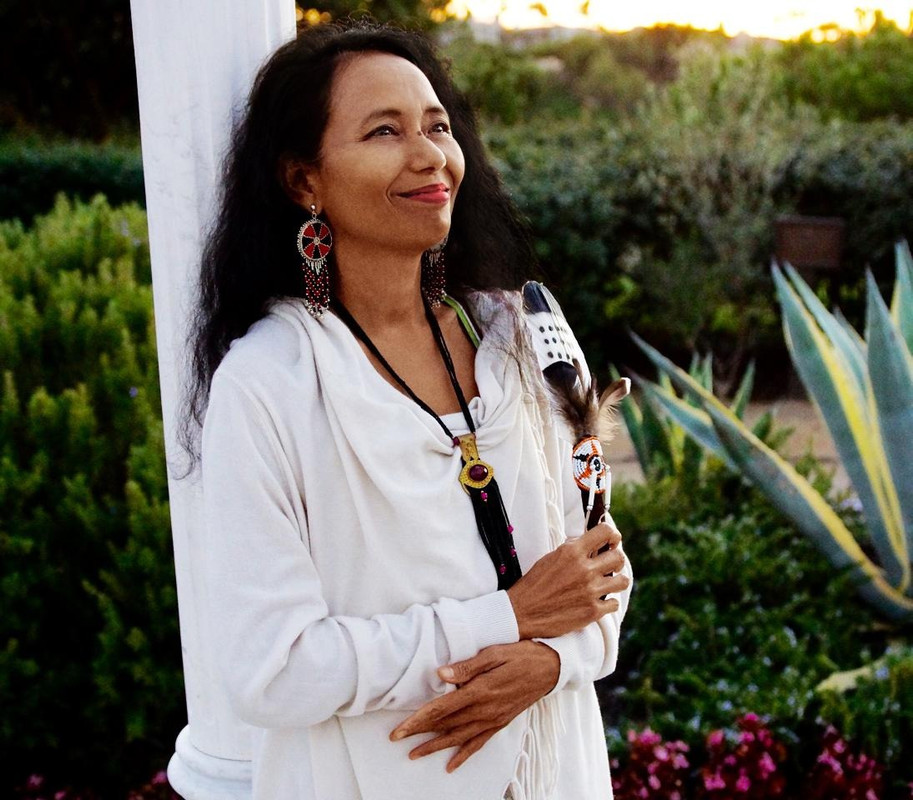 With a clear vision and unwavering commitment, she embarked on a journey to craft silk hair scrunchies, diligently working at the sewing machine from dawn till dusk. These scrunchies became her lifeline, enabling her to save enough money for a down payment on a gallery in Ashland, Oregon, across from the Shakespeare Festival. She became the only businesswoman of color in the entire town, a distinction that came with its own challenges. Yet, her unwavering focus and dedication were awe-inspiring. She possessed a vision and executed her plan with unparalleled determination.
She never questioned the possibility of achieving her dreams; she knew what she wanted and was willing to toil tirelessly to make it a reality. Her resourcefulness was unparalleled, and she imparted valuable lessons to me, such as the art of painting on kimonos that she meticulously cut and sewed. We formed a dynamic team, and I cherished this period of my life when I could paint all day. It brought me a profound calmness, soothing my heart and soul. Despite my initial shyness and lingering PTSD, I began working in front of the store, gaining confidence in interacting with new people and making lasting friendships.
Women from all corners of the globe flocked to witness the magic she and I wove into our one-of-a-kind artistic garments. Our clients often made pilgrimages yearly to experience Shakespeare's festival and to explore our timeless creations in our store. In a harmonious fusion of devotion and artistry, my mother crafted pieces transcending mere commodities, becoming vessels of profound beauty, inspiration, and empowerment. Those who adorned them were not merely customers; they became cherished friends, feeling the essence of their inner goddesses while conversing with my mother.
Every brushstroke, every thread, every gem we incorporated into her creations bore the indelible fingerprints of love and passion. When one embraces a handmade treasure, one embraces a priceless investment in artistry and heartfelt labor, forming a profound connection with the artisan's soul, making it truly invaluable.
Inspired by my mother's unwavering determination and work ethic, I embarked on my own journey of creativity and self-discovery. I harnessed the power of words and artistry to express myself and connect with others. Our collaboration evolved into a beautiful tapestry of shared experiences and creative endeavors, a testament to the resilience that beats within our hearts.
After it's all said and done, my challenges presented two choices: surrendering to life's difficulties and remaining stagnant or embracing adventure, boldness, and passion. I chose the latter path, recognizing the vast world waiting to be explored. As a teenager, I secured a contract as an actress and model in the Philippines, venturing into numerous commercials and ad campaigns before returning to the United States.
I embarked on countless adventures, saying yes to opportunities that allowed me to see more of the world. My experiences led me to take filmmaking courses and working on sets, nurturing my dream of becoming a producer. The art of storytelling deeply intrigued me, given the diverse encounters I had witnessed. This journey eventually culminated in my exploration of writing and curating books. I'm incredibly proud to have published my mother's book, "Infinite Cosmic Records," where she shares her own clients' journeys of healing through the Cosmic Records. Through her modality, "Infinite Cosmic Records and Lemurian Code Healing," she has channeled her immense tragedy and heartache into a source of compassion and support for others. It's a powerful testament that, no matter what we've been through, we all have the capacity to find healing – it's our birthright.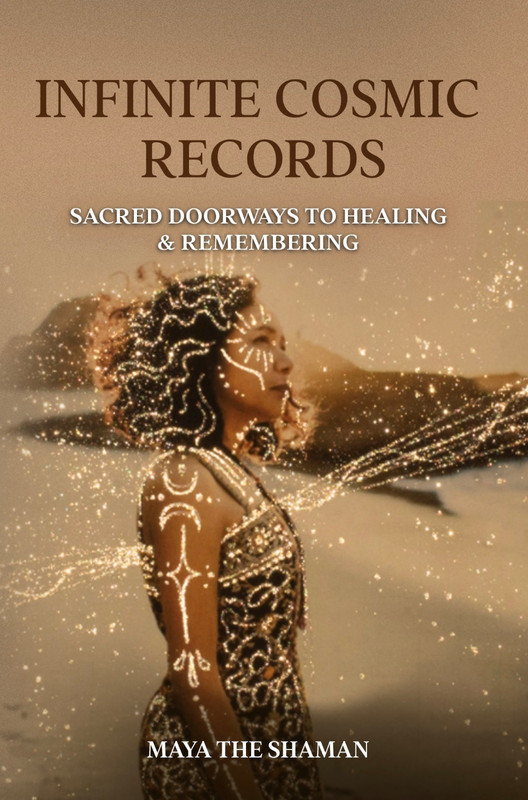 Q: Let's cover your current story. What should folks know about you and what you do?
A: I am an Author, Publishing Priestess, and Teacher at Goddess Code Academy. Like many women, I am multi-disciplinary; everything I do is about storytelling and healing. I've always believed in the power of healing, and it runs in the family. I share this incredible passion for healing that's been passed down through generations, but it was only my mother and I who really gravitated toward this path.
As I delved deeper into this ancient wisdom, I couldn't help but be drawn to the energy of divine femininity and Goddesses. I am named after the Goddess of Love and Devotion, Radha Krsna. So, the Goddess really always has been with me through my ups and downs, and what inspired me to start the Goddess Code Academy.
Here, I introduced my own healing techniques, like 'Goddess Activations™' and 'Goddess Code™.' These methods are all about helping people tap into their inner strength and embark on a spiritual healing journey. My goal is simple: empower others to navigate life's challenges and find their own source of inner strength. I am all about people sourcing themselves, but often, we need inspiration and some structures to make it happen. A long time ago, those structures were temples, and today, if we want to remember our feminine principles, we create online temples. What I actually discovered from working with so many women and hearing all of their stories is that it is stories that we collect, stories we carry in our journey. No matter our backgrounds, lifestyles, and stories, it really is that bridge that reminds us of our own humanity. I knew that we must start sharing our stories and capturing history in our times. Books can be like time capsules with so much data and information; it is important to have books written by real humans for generations to come. Something beautiful happens when people realize that we are more alike than different, that we all cry, have dreams, and want a better future.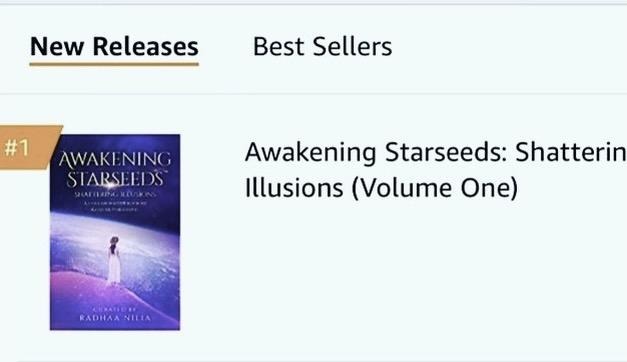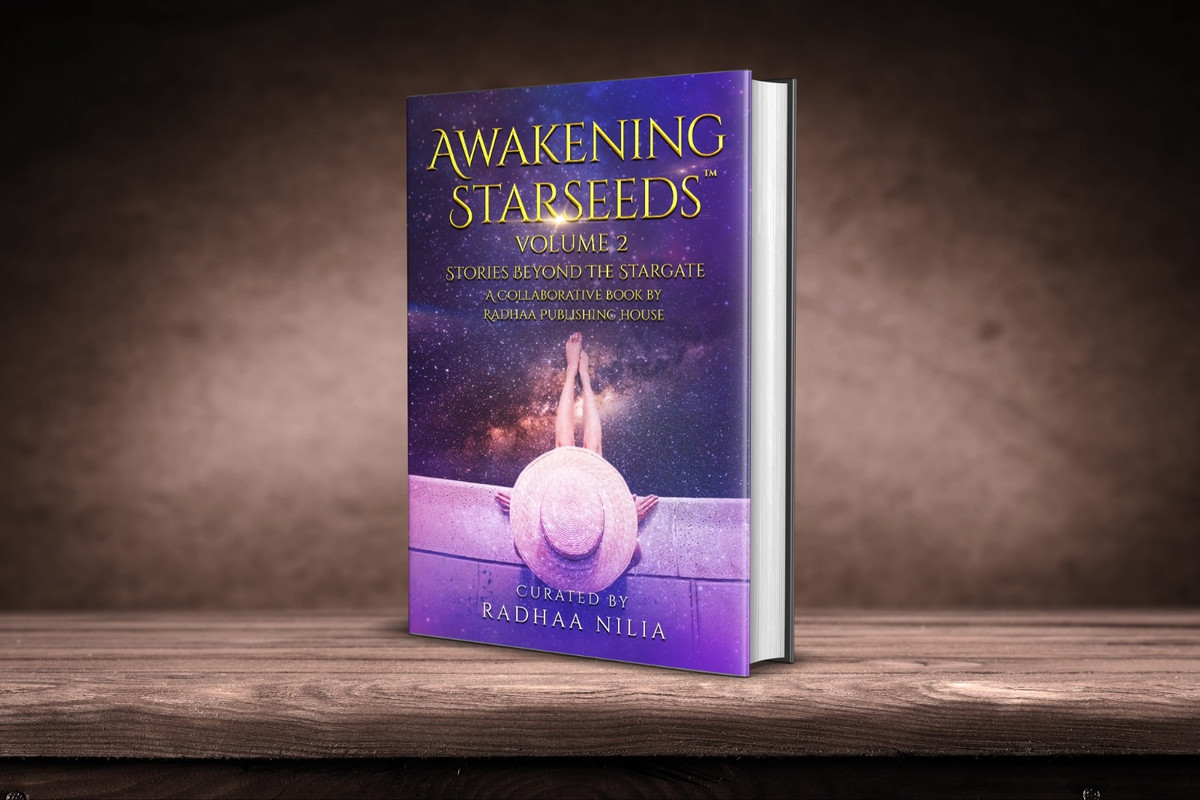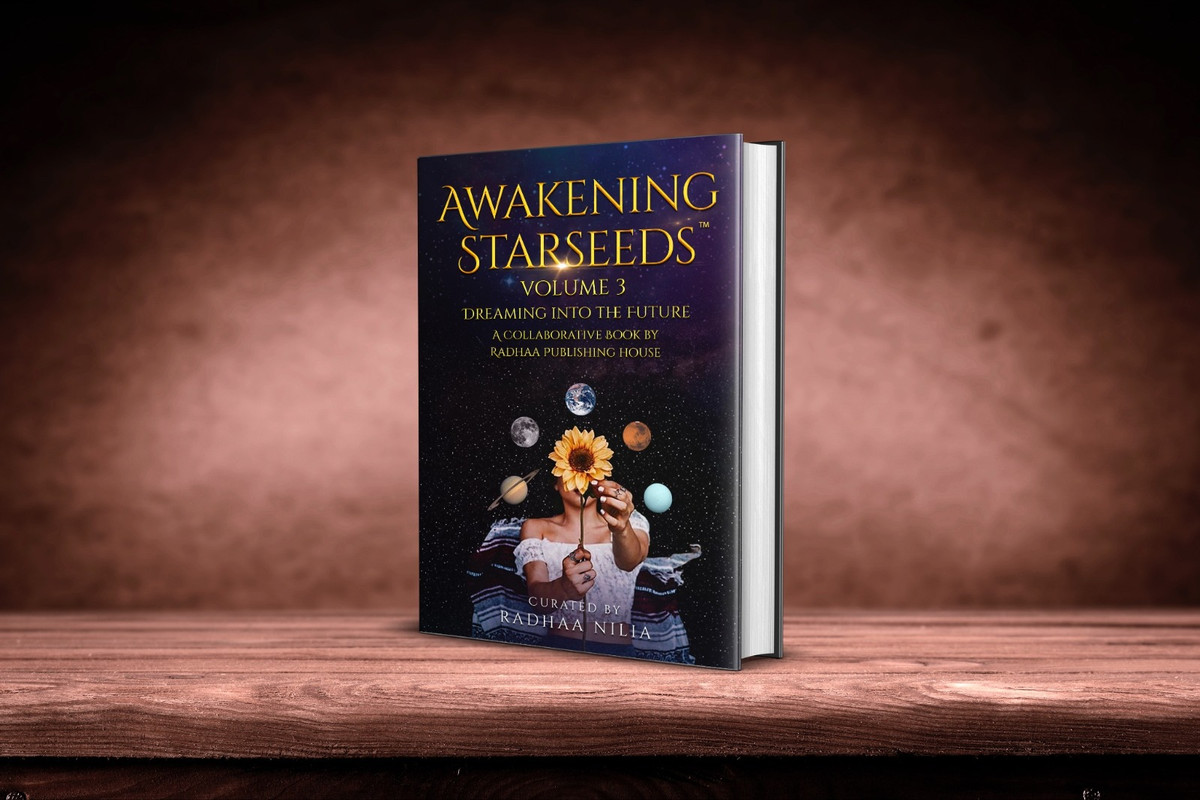 This led me to start with the Awakening Starseed book series. It was a time when people were starting to ask questions, starting to remember their soul's callings and a very important moment that still continues. I just put out the call and found people who didn't consider themselves authors but real people with real stories who wanted to share because it gave them this sense of freedom, of being connected to others who were in the book and would read it. It was more of a directive that I create these collaborative books, which led me to become a Publisher and create the Radhaa Publishing House. Through our books, we hope to inspire and guide others toward success. After a whirlwind book tour in the UK, I am in Prague, starting in Glastonbury. I was very happy that three authors from three different books I've created could join me there, and they read from their chapters at various book events. People just loved it, and so did the books. Our books aren't just stories; they're a source of hope, meant to light the way for others on their own unique paths.
As a 5.0 Manifestor, I am here to initiate others into a frequency of transformation and creativity. It's literally part of my human design and blueprint. Through Radhaa Publishing House, I have helped over a hundred writers achieve their dreams. At Goddess Code Academy, we are building a worldwide sisterhood. And who knows what will come next, I still dream of documentary films as another form of art in healing and telling stories.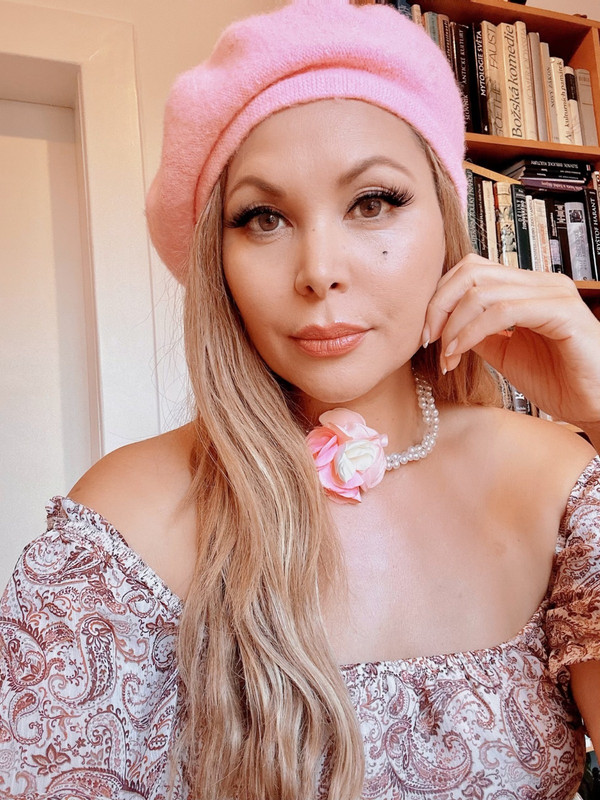 Q. Please Tell us about How You Support Women through Goddess Code Academy :
A. At Goddess Code Academy, we empower individuals to unlock their innate wisdom and unique gifts through meditation, transmissions, our signature program, Goddess Activations™, and certification programs. Our mission is to guide self-discovery by shedding limiting beliefs and embracing authentic selves.
In this sacred space, we focus on helping women express their inherent essence in an easily accessible manner. Over the past decade, we've facilitated countless transformative Goddess Activations™ sessions, empowering women from diverse backgrounds to connect with their divine core, harness their innate strength, and activate their inner wisdom and extraordinary gifts.

If you're eager to delve deeper into the fascinating world of Goddess Activation™, within the pages of the book, "Pillars of Light: Stories of Goddess Activations™," you'll discover heartfelt stories generously shared by women and clients, igniting the pages with inspiration and profound insights. Consider this your sacred invitation as we guide you to remember:
You are the essence of life's eternal flow,
Bringing nurture and vitality into your presence, we glow.
You are the embodiment of love, strength, and grace,
Leading with compassion, your radiance lights up any space.
With wisdom and insight, mysteries you unfold,
As the High Priestess and Oracle, your stories are told.
In the role of Dakini, defender of your realm's domain,
With courage and resilience, you rise above the mundane.
A Healer with hands weaving magic and grace,
Remedies of love and care in your warm embrace.
A Warrior of love, unwavering and bold,
Breaking down barriers, hearts of pure gold.
No, you weren't born to suffer or stay in a self-made cage,
You're a woman, you're a goddess, and you're a sage.
Cosmic creatrix, birthing galaxies with celestial grace,
Divine feminine power, painting the cosmos' embrace.
At Goddess Code Academy, we honor and see,
The divine in you, in every title that's meant to be.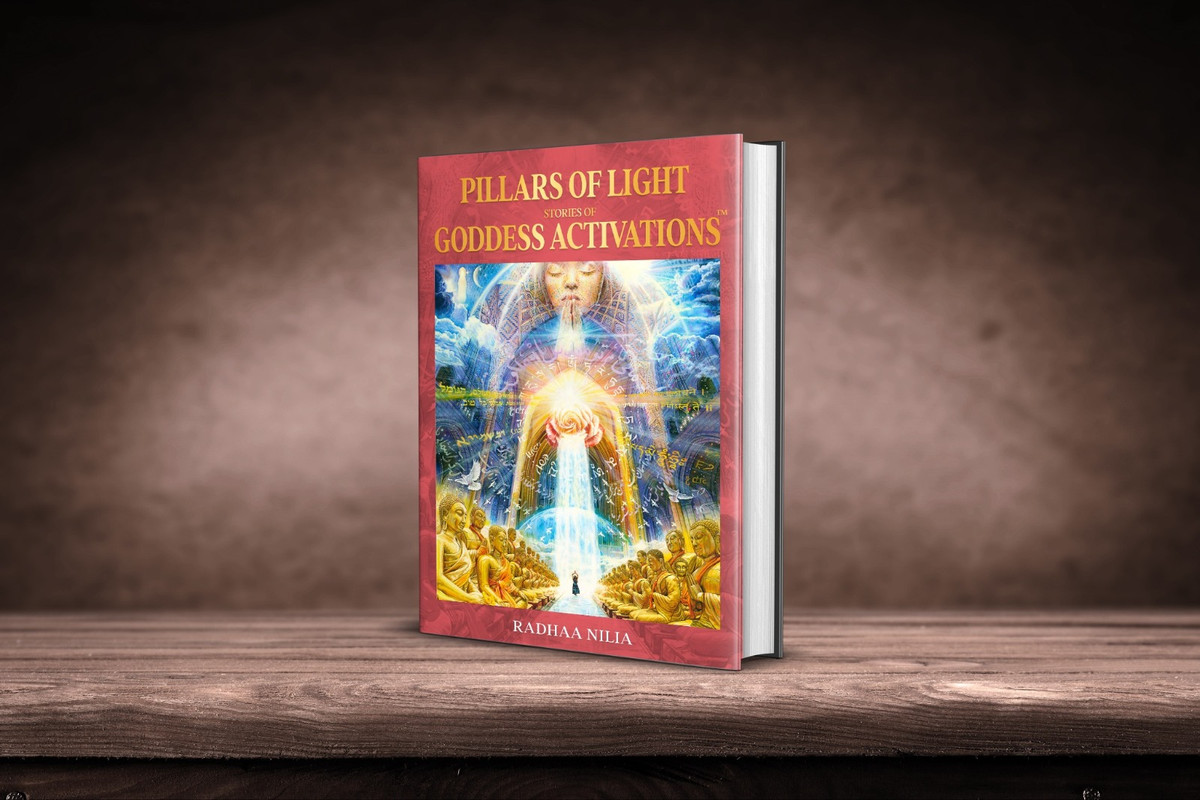 In these times, we recognize the pressing need for deeper connection, community, and support. For the woman who seeks a sacred container to nurture her personal growth and well-being, we invite you to step into the sacred circle of our Goddess Code Collective calls. This monthly haven offers affordable guided support, sisterhood, and transformative wisdom.
As women gather each month, we embark on a journey to explore a new facet of our inner Goddess, fostering a profound sense of connection, sharing, and mutual upliftment. In these gatherings, you'll find a community of like-minded women and a space infused with divine guidance, inspiration, and practical tools. It's a place where your individual journey aligns with the collective power of our shared experiences, providing the support and empowerment every woman deserves. Find more info HERE: https://linktr.ee/RadhaaPublishingHouse
And for those ready to take a deeper plunge into feminine arts, healing, or coaching, I offer a limited number of spaces each year for those seeking personal, profound mentorship—a level of support that passionate women truly deserve. This mentorship is a unique opportunity to dive even deeper into your personal transformation journey, receiving one-on-one guidance tailored to your specific needs and aspirations. Our Goddess Code Collective calls and personal mentorship offerings are a response to the yearning for meaningful connections and a deeper sense of community. Together, we weave a tapestry of support, encouragement, and transformation. Join us on this path of self-discovery and sisterhood as we navigate life's challenges and celebrate its joys, united by the desire to empower our inner Goddesses and uplift one another.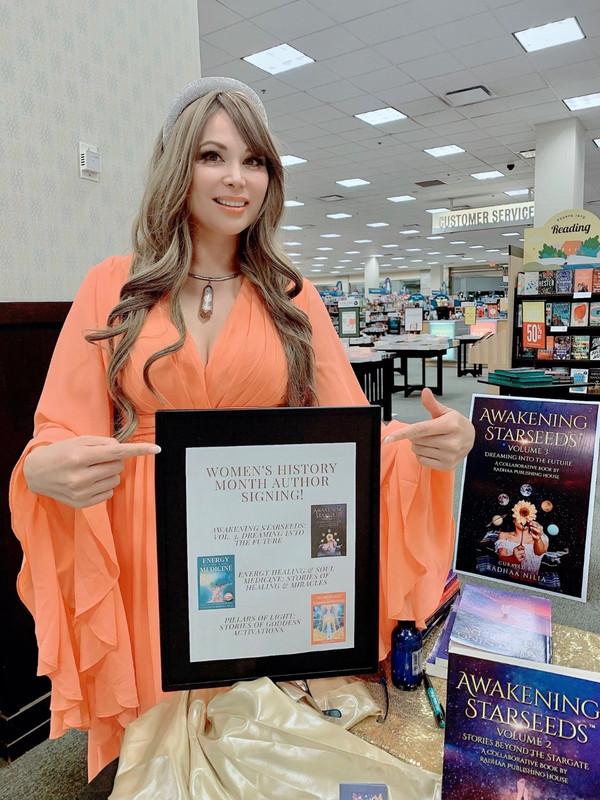 Q: Please tell us about Radhaa Publishing House and how you became a Publishing Priestess.
A: Radhaa Publishing House came from a divine calling, and it all started with my deep passion for projects involving people and their stories. Drawing from my background in producing, I recognized a compelling need for individuals to share their awakening stories – the tales of healing, personal experiences, and genuine narratives from people worldwide. We are going through much change in our times, and it can be lonely. I wanted people to know they are going through various transformations, and they are not alone. I wanted people to recognize that there was more than meets the eye to have something to look at and create a community of individuals willing to be vulnerable enough to share their stories. This led to "Awakening Starseeds," a project that ignited our journey.
Radhaa Publishing House is a down-to-earth, women-of-color-owned company dedicated to nurturing writing dreams and helping authors become bestsellers. We like to take a holistic approach to publishing, where you have options that serve your highest and best good. Let me peek into the inspiring journey that awaits you within our offerings. Currently, we have two upcoming collaborative book opportunities.
We are thrilled to introduce "Poems From The Heart," an immersive Author Incubator program culminating in the release of a highly anticipated collaborative poetry book set to launch in the spring of 2024.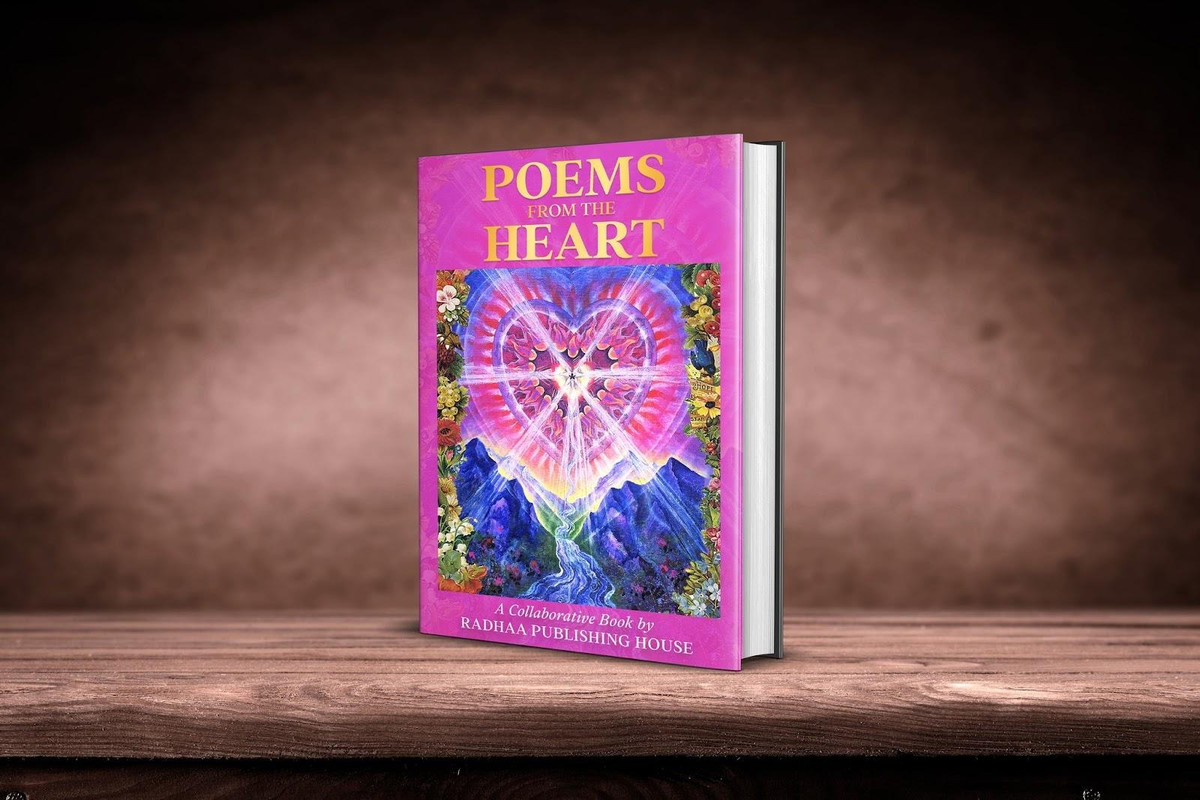 About "Poems From The Heart": Poetry serves as the language of the soul, a canvas to vividly paint the tapestry of human experience—from the tender embrace of love to the profound depths of sorrow and joy. If your heart resonates with the unspoken emotions that reside within, this opportunity is tailor-made for you. Dedicate your verses to loved ones, departed souls, or the passions that fuel your spirit. Let the echo of your heart's voice reverberate through our Author Incubator, commencing in November 2023.
Immerse yourself in a supportive community, receive expert guidance, and unlock the full potential of your inner wordsmith through engaging writing practices and lessons. Whether you're a seasoned poet or a blossoming talent, your wisdom becomes a cherished addition that empowers newer poets. Classes are structured bi-weekly to maintain your creative momentum. We cover everything from writing poems and putting together the beautiful book with our artist, formatter, and editor, followed by an exciting Valentine's Day, 2024 release date! We only have a few spots in each category, so if you are interested, you should join before early bird pricing ends. You can find info HERE:
https://Poetic-Legacy.eventbrite.com.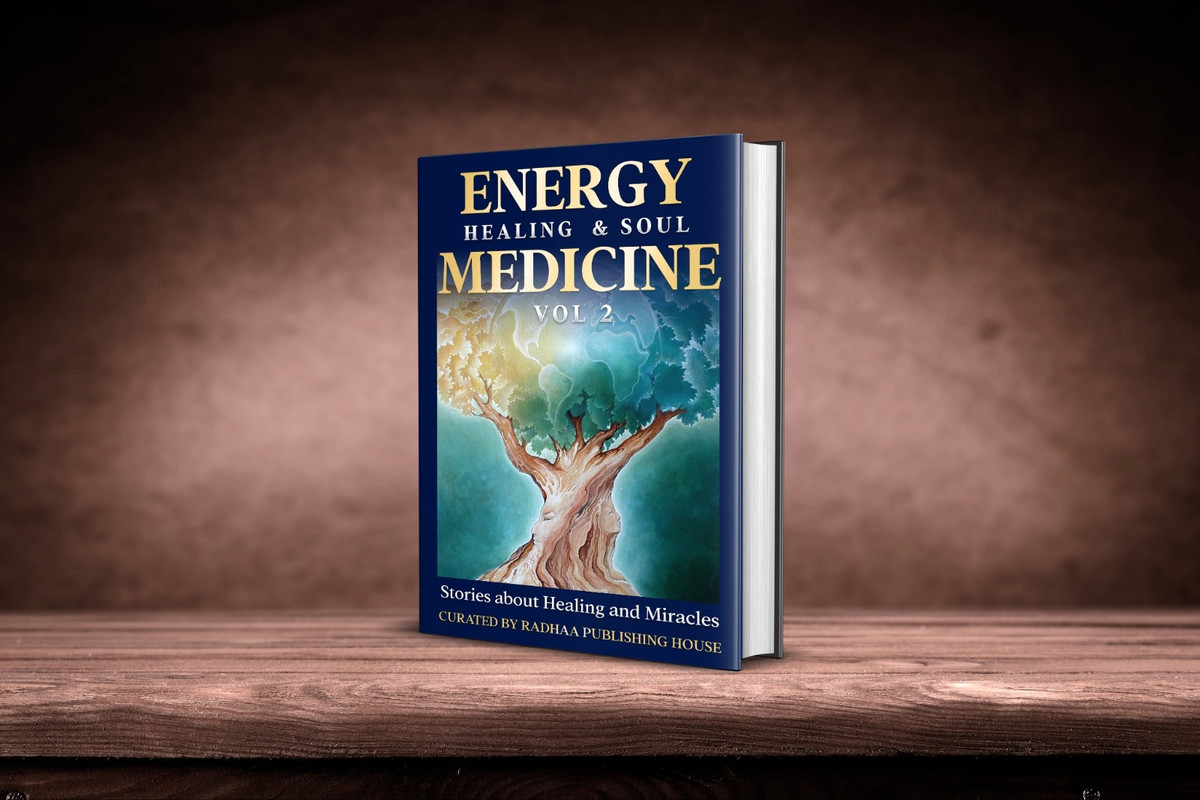 Our second book opportunity where you can be a part of is "Energy Healing & Soul Medicine." We are excited to extend a heartfelt invitation to all dedicated healers, practitioners, and holistic trailblazers to join us in co-creating "Energy Healing & Soul Medicine, Vol. 2." This exceptional project serves as a sacred space for all healers, coaches, practitioners, and luminaries in the holistic field, whose presence in this collaborative endeavor is not only welcomed but celebrated. Join us as we come together to amplify the voices and wisdom of holistic practitioners worldwide.
Our collaborative venture transcends the boundaries of a mere book; it is a vibrant tapestry of healing and transformation. We welcome you to be an integral part of this journey as we craft a comprehensive directory that celebrates your expertise and holistic contributions. Together, we delve into the heart of holistic well-being and spiritual growth.
This second volume marks a significant milestone in our shared voyage, following a whirlwind UK Book Tour that featured one of our esteemed authors from the inaugural Volume 1. We invite you to stand alongside us as we continue illuminating the path of healing and soulful awakening. Find more info Here: https://linktr.ee/RadhaaPublishingHouse.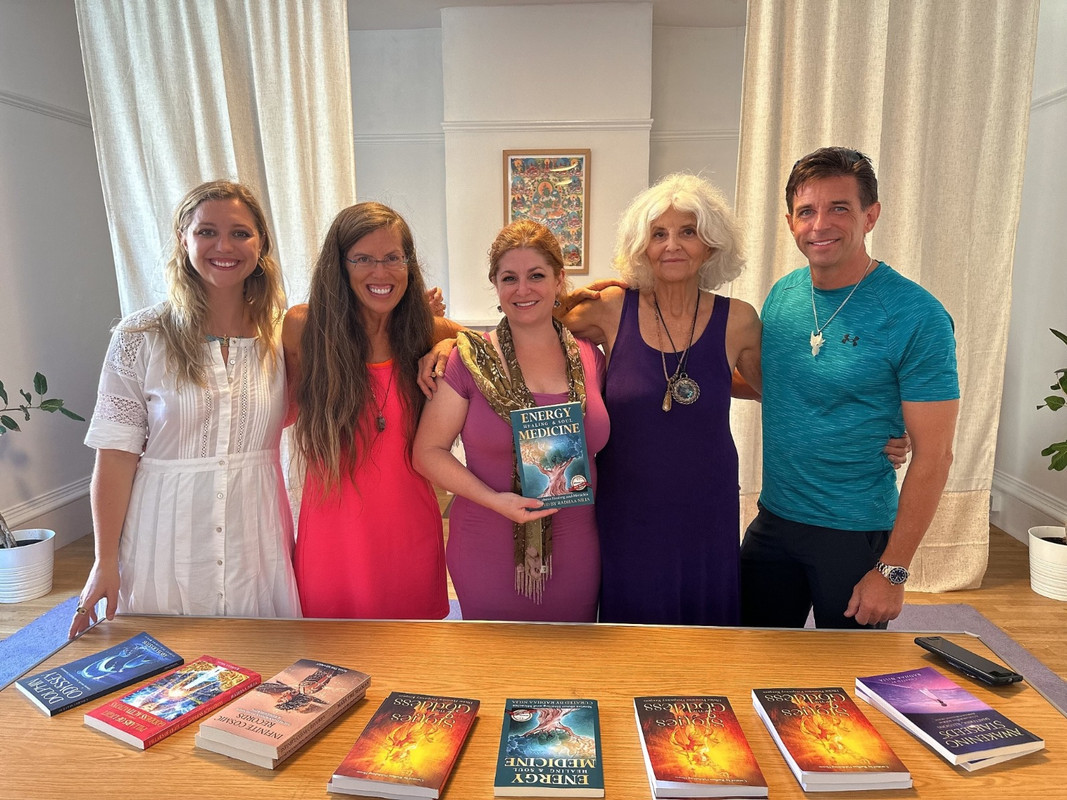 Our collaborative books are a cornerstone of our mission, bringing together diverse voices to create powerful narratives of empowerment and transformation. Embracing collaboration through these books, we aim to touch lives, inspire, and empower women on their transformative journeys. Please contact us if you're ready to collaborate, especially in co-authoring our books!
Author Incubator Programs: Whether you're a seasoned writer honing your craft or taking your first steps in writing, our Author Incubator Program provides the perfect nurturing environment. Here, you'll have the chance to develop your writing skills and bring your creative vision to life. Our dedicated mentors and editors assist you through the process, ensuring your work reaches its full potential.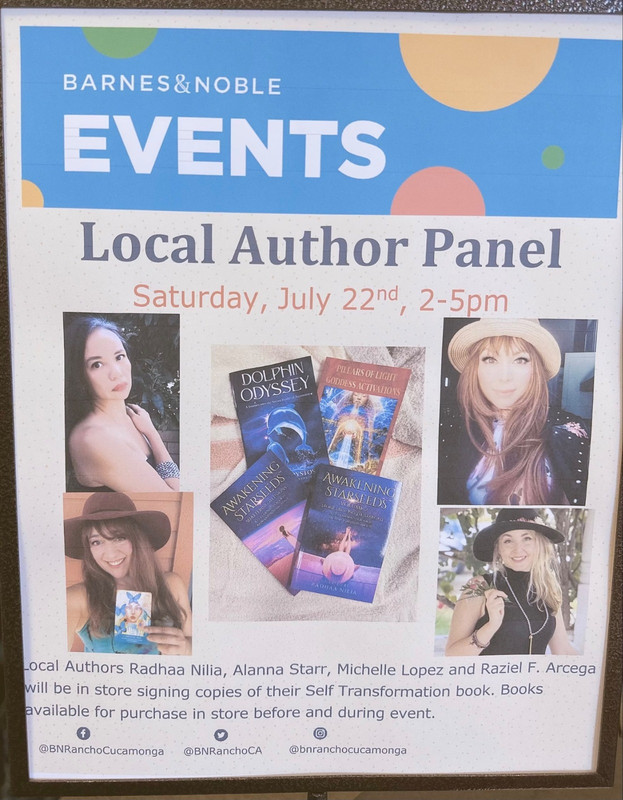 Best-Selling Author Opportunities: At Radhaa Publishing House, we're all about helping you realize your potential as a bestselling author. We're committed to giving you the tools and unwavering support you need to enhance your writing and make a significant impact with your published works. With my expertise in the world of publishing, I'm here to guide you on this transformative journey.
A La Carte Writing Programs for Writers: Our vibrant community of writers is about down-to-earth camaraderie and support, creating a space where literary bonds and collaborations naturally flourish. Here, your ideas are free to bloom and take root.
Sovereign Author: Four Months to Publishing Package: Your path to becoming a sovereign author starts here. Our comprehensive package equips you with everything necessary to bring your book to life, gain recognition, and establish yourself as an expert. Sovereign Author, we're here to help with the hard stuff so you can shine your brilliant light. No need to have your manuscript waiting at a publisher that may shelve you for years. The time is now giving the power back to the author.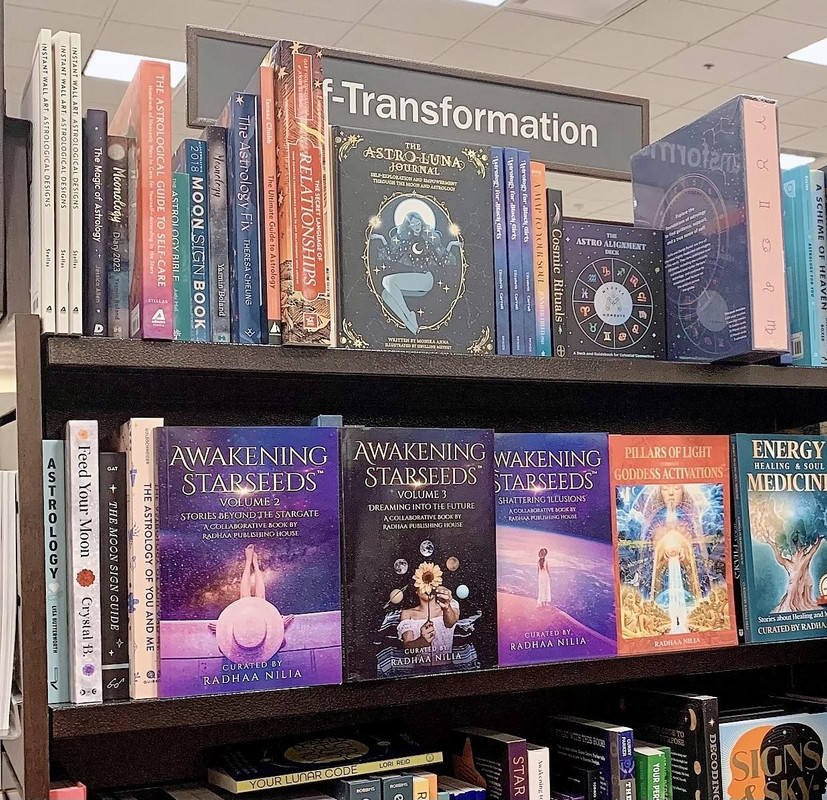 This venture is a testament to the power of storytelling and the significance of shared experiences. It's about people coming together, connecting on a deeper level, and helping one another grow. So, Radhaa Publishing House is a manifestation of this divine assignment, a place where stories come alive and a community where real people can share their awakening journeys with the world. Contact our team at www.RadhaaPublishingHouse.com to take that first step toward realizing your writing dreams. Immerse yourself in a thriving community of writers and mentors, and together, let's transform your literary aspirations into reality in a grounded, authentic way, following the holistic approach that serves your highest and best good.

Here are a Few Testimonials from Our Authors:
"I highly recommend working with Radhaa Publishing House. They are an incredible team fully vested in publishing and leaving a legacy of stories about people who have experience in a multi-dimensional world that many are now awakening to." – Raziel Arciega, California.
"The impact of connecting with Radhaa Publishing House feels like coming home. I admire the group members because they have taken the stories into a mainstream setting for people to become more aware of Starseeds. The whole team has also helped me improve my story and allowed me to share the raw experiences I have gained throughout the years. Love has the power to activate our latent abilities, and it has the power to heal and the power to show the Oneness of All That Is. This understanding has shown me our innate connection to everyone and everything. This has been the driving force of my life, and it has always taken me to the right place with Radhaa Publishing House. I saw the effort and perseverance the whole team has and the support system you have for all the authors. I have matured as an author from this experience. I was so inspired after writing my chapter in the collaborative book, Awakening Starseeds, that I wrote an entire book because I was deeply moved by writing with Radhaa Publishing House." – Leshara, Philippines.
"I am deeply grateful to Radha Publishing House; it has been an honor for me to be part of this wonderful project. I recognize firsthand the need on a collective level for creative sources that touch on these essential topics to connect with our spiritual identity and divine essence. Thank you for your transformative collaboration in this New Era." – Yarimar, Florida.
Q: There is so much advice out there about all the different skills and qualities folks need to develop to succeed in today's highly competitive environment, and often, it can feel overwhelming. So, if we had to break it down to what matters most, which skills or qualities would you focus on?
A: In my own transformative journey, I've uncovered some essential truths that I believe matter most:
Listening to Your Soul: One of the most crucial aspects of your path is tuning in to the voice of your own Soul. It's all too common to resist or neglect this inner guidance, as I once did. I rebelled against my own gifts, believing they had no place in the "real world." However, I witnessed a profound shift when I fully embraced my creativity and intuition. Things began falling into place, and the manifestation of my dreams became a smoother, more natural process.
Creativity and Intuition: These qualities have significantly influenced my journey. They allowed me to connect deeply with the sacred feminine and archetypes, guiding me to create transformative modalities such as 'Goddess Activations™' and curate books like "Pillars of Light: Stories of Goddess Activations." Trusting your creative instincts can help you discover your unique path and mission.
The Art of Saying NO: If you are an Empath like me, your sensitivity may often challenge your boundaries. Learning the Art of Saying NO when necessary is an act of self-love and self-preservation. It's a crucial skill for maintaining your well-being without compromising your compassion for others. If anything costs your health or mental health, it's better to say NO and create healthy boundaries immediately. Additionally, I'd like to emphasize self-reflection and the willingness to tackle deep inner wounds with honesty as crucial elements. Spending time on healing can help you shed emotional baggage, making your path feel more aligned and your spirit lighter. Healing is a transformative journey that can provide greater alignment and empowerment. I would tell the reader that your journey is entirely unique. There's no need to compare yourself to others. If it truly comes from your soul blueprint, what you have to offer will be as unique as you are. Embrace your differences, and let them shine as you navigate your own path with authenticity and empowerment.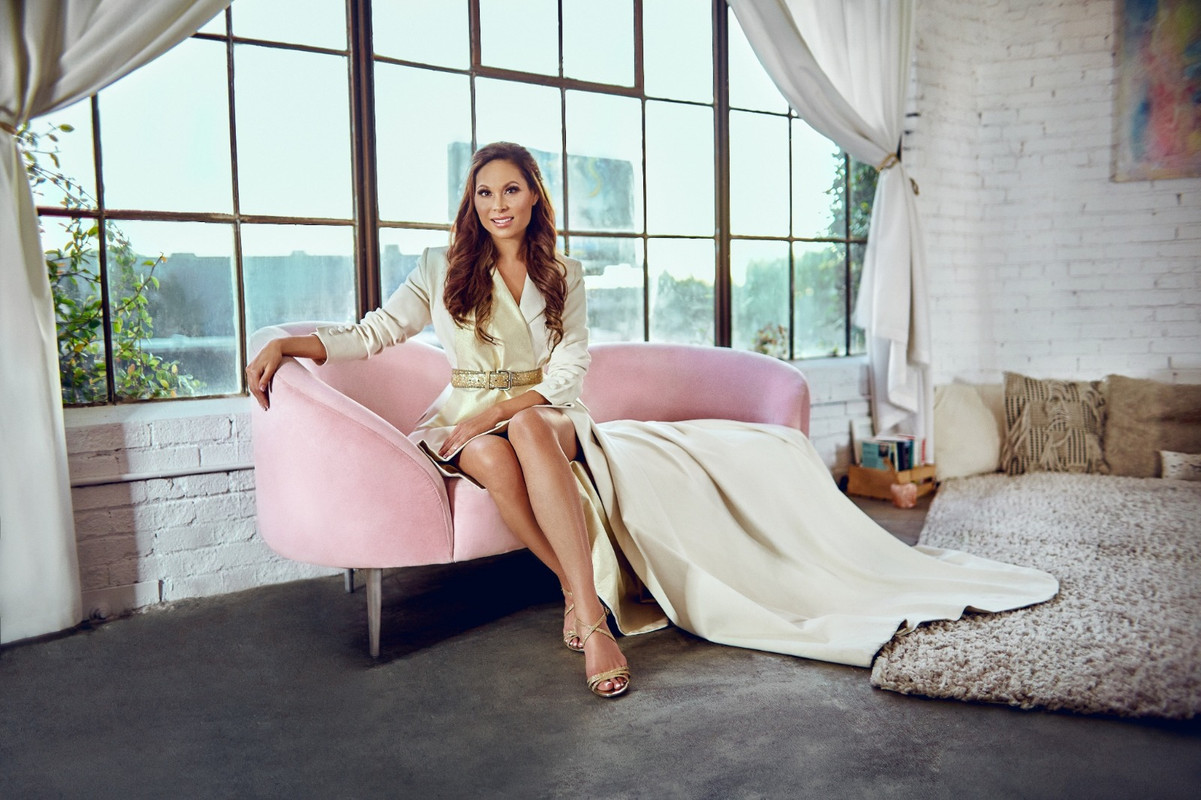 Q: Are you open to Collaboration? How can people Collaborate with You?
A: Collaboration is central to my mission, particularly through our collaborative books at Radhaa Publishing House. We've worked with over a hundred authors, and this avenue embodies our commitment to empowering and supporting women on transformative journeys. Here's how you can collaborate with us:
Co-Authoring Books and Publications: Our collaborative books offer a unique opportunity to share your insights, wisdom, and experiences. Whether you're a seasoned expert or just beginning your journey, co-authoring allows us to create a rich tapestry of ideas and perspectives on empowerment, healing, and transformation. It's a powerful way to make your voice heard and inspire others.
Co-Leading Retreats and Gatherings: I find immense fulfillment when invited to co-lead retreats, and I am irresistibly drawn to the prospect of embarking on exciting journeys. Collaborating as a co-leader in invitational retreats and gatherings offers a unique platform for people to come together, fostering connections, facilitating healing, and nurturing personal growth within the warm embrace of a supportive community. Whether it's guiding individuals through the realm of feminine arts or igniting their creative spirits through immersive writing workshops, the experience of co-leading these events transcends mere participation; it becomes a conduit for profound transformation.
Collaborative Speaking Engagements and Interviews: I absolutely love sharing, whether it's on stage, at events, or in podcasts. Recently, I had a blast speaking at a 3-day Metaphysical event in Avalon. Connecting with the audience and sharing my knowledge was incredibly fulfilling. What made it even better was that I smoothly hosted book readings and signings after the event, creating a win-win situation for everyone involved. I'm committed to making every event I'm part of a success for me and the audience. Looking ahead, I'm eager for more international speaking opportunities. I'm grateful for my chances so far and can't wait to inspire, share, and connect with people worldwide. It's an amazing journey, and I'm excited for what's to come!
Collaborative Endeavors with Healers and Practitioners: For those deeply immersed in the realms of energy healing, spiritual practice, and holistic wellness, we extend a warm invitation to join us in a profound collaboration, building upon the tremendous success of our Energy Healing & Soul Medicine Book Series – Volume 1, beloved by readers worldwide. We are thrilled to announce the upcoming Volume 2 and are now open to applications.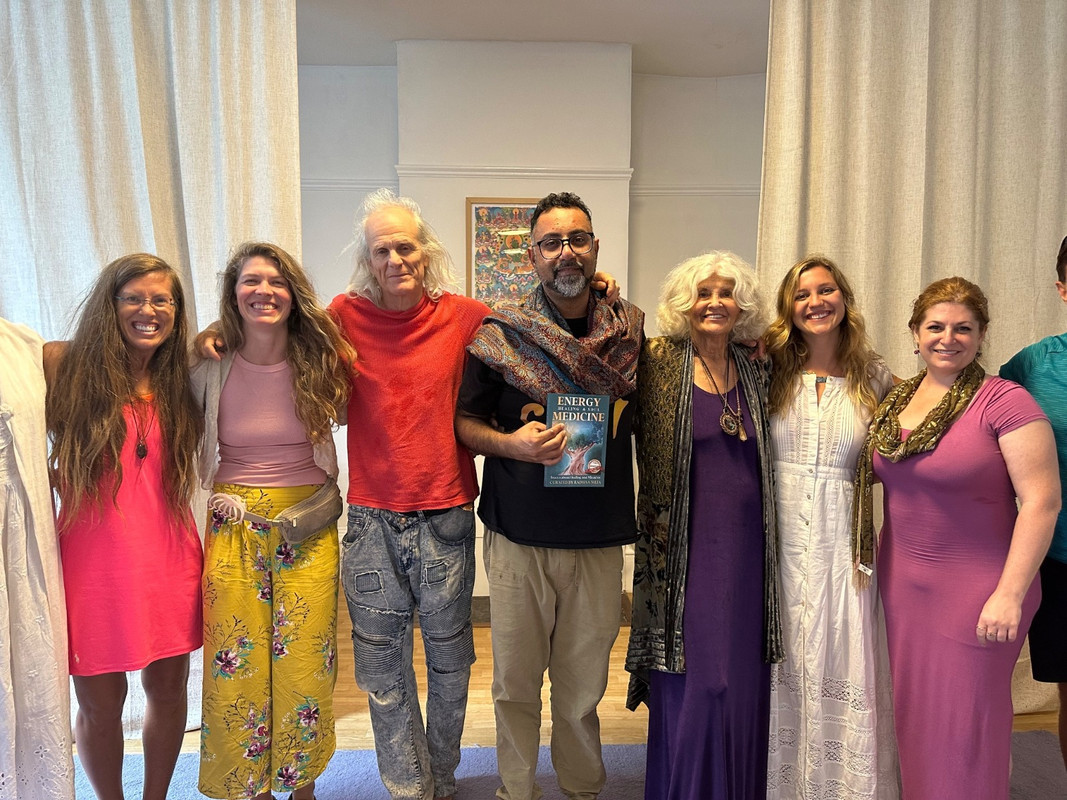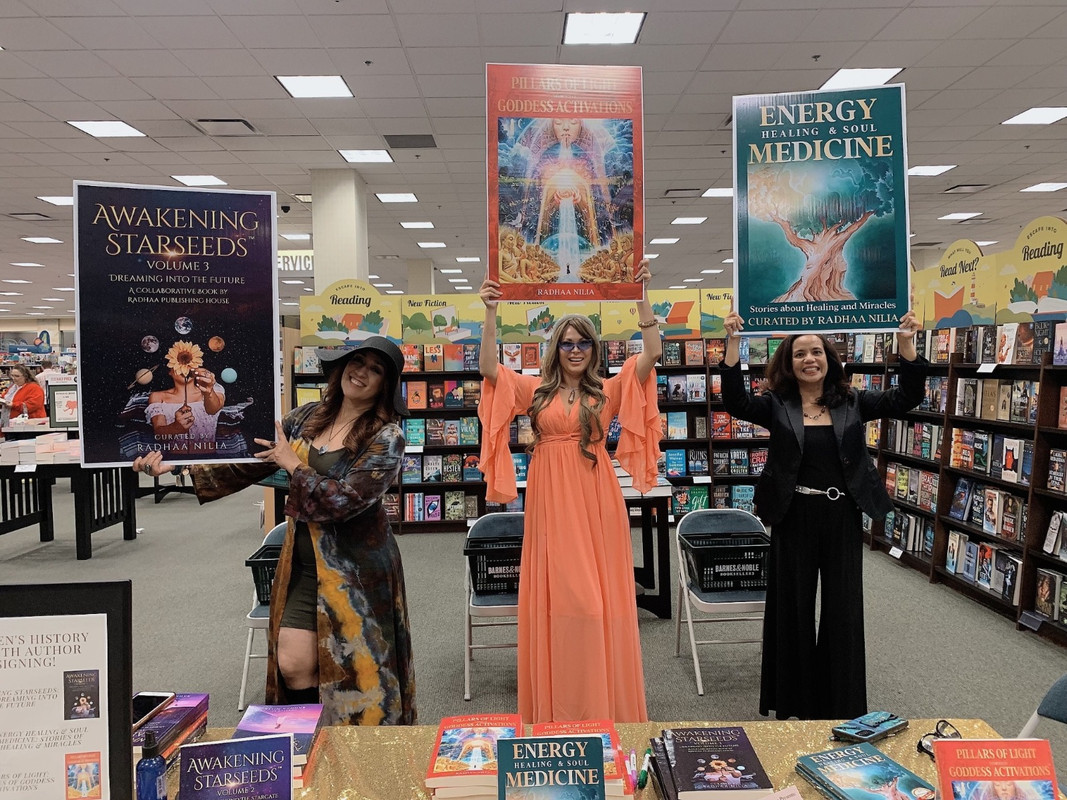 Thanks so much for taking the time to read this. I'm truly excited about the journey ahead and can't wait to learn about you, too! With Gratitude, Radhaa
Radhaa Publishing House is a boutique publishing company run by women of color, dedicated to empowering authors to share their unique voices with the world. We specialize in publishing books across various genres, including holistic wellness, self-help, personal growth, poetry, spirituality, mysticism and memoir. In addition to our publishing and PR services, we offer a variety of ways to support authors, including author incubators, collaborative books, mentorship, and training programs.
Books can transform lives and communities, and we are committed to creating a positive impact for authors now and as part of their legacy for generations to come. Through our support and mentorship programs, we help authors develop their writing skills, build their brand, and amplify their voices.
Our experienced team of editors, designers, and marketing professionals works closely with each author to ensure their vision is fully realized. We are passionate about promoting diverse voices and perspectives in the literary world. We strive to create a supportive environment where authors can thrive and succeed. By amplifying underrepresented voices and bringing important stories to light, we aim to make a lasting impact on the literary world and create a legacy for generations to come.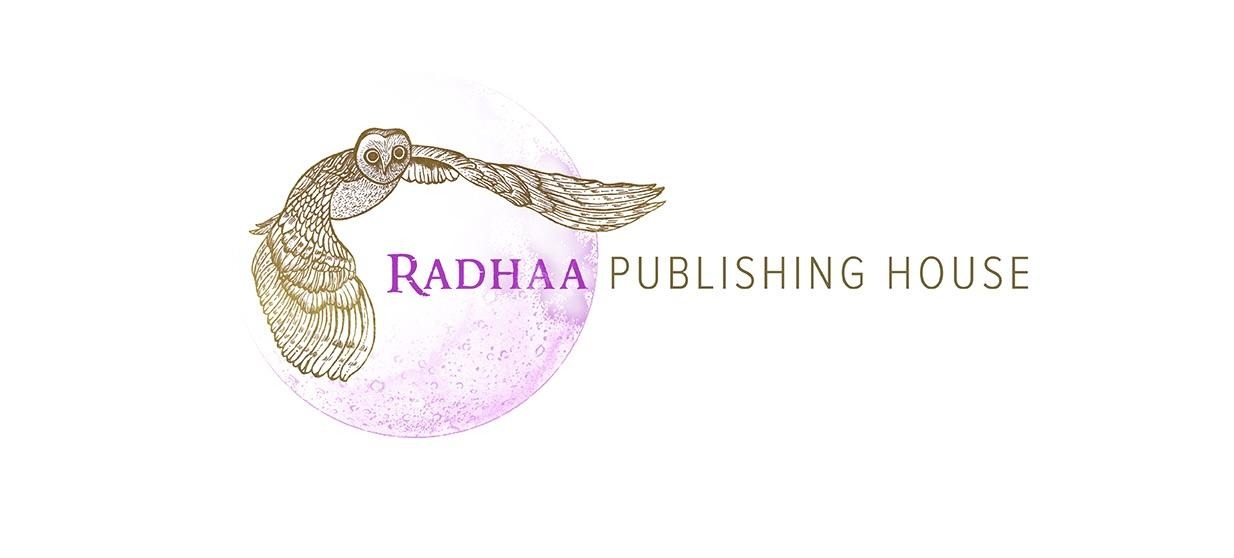 Find More: https://linktr.ee/RadhaaPublishingHouse
Radhaa Publishing House: www.RadhaaPublishingHouse.com
Instagram: https://www.instagram.com/ RadhaaPublishing
Facebook: www.facebook.com/radhaapublishing
YouTube: https://bit.ly/3z7wJe2