Radhaa Publishing House is Proud to Present 'Dolphin Odyssey' by Aros Crystos – and we are holding an event in Celebration of this – A Sonic Codes Light Language Event and Book Reading. Radhaa Publishing House, a boutique publishing company run by women of color dedicated to empowering authors, is proud to announce the release of Dolphin Odyssey by Aros Crystos. Radhaa Publishing House holds a Sonic Codes Light Language Event and Book Reading to celebrate the release, which promises to be a transformative adventure of healing and awakening.
Dolphin Odyssey is an insightful and inspiring book that explores life's deeper meaning and purpose, drawing on the wisdom of dolphins and other cetaceans. Aros Crystos channels profound messages from his Galactic Family and translates them through light language. The book offers a fresh perspective on ancient, timeless teachings on how to live a more joyful, meaningful, and purposeful life. It provides practical tools and exercises to help readers deepen their connection to themselves and the world around them.
The Sonic Codes event is a gift from the Dolphins and promises to take attendees on a transformative adventure of healing and awakening. Participants can expect to experience deep relaxation and inner peace as the healing frequencies penetrate the core of their being, promoting a sense of deep spiritual well-being. The Sonic Codes Healing Activation can help to release energetic blockages, balance the chakras, and create lasting transformation in the body, mind, and spirit.
The Sonic Codes celebration will occur on May 13th at 3:33 pm PST, facilitated by Aros Crystos. To attend the event, you only need to download Aros Crystos' new book, Dolphin Odyssey (A Journey Into The Secret World Of Ascension), on Kindle for just 99 cents, which can be found here: https://amzn.to/41FerNv.
As a special gift, those who pre-order the Kindle version of the Dolphin Odyssey will receive a golden ticket to the Sonic Codes event on May 13th, allowing them to experience the transformative power of vibratory frequencies. According to Aros Crystos, "Imagine standing under a waterfall. No matter what kind of thoughts you entertain, you will get wet either way, the same with Sonic Codes. It bypasses all the chatter of your mind and takes you to the source of your being." Join Aros Crystos and the heart of the Dolphins in this transformative event. Find out more at www.aros.life.
"Where there is true love, shapes, and forms disappear, and left is only our smile." The Dolphins.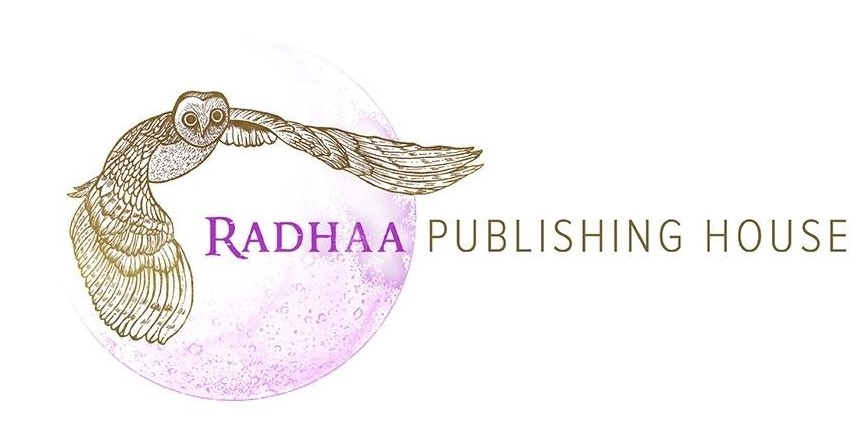 Radhaa Publishing House is a boutique publishing company run by women of color, dedicated to empowering authors to share their unique voices with the world. We specialize in publishing books across a range of genres, including holistic wellness, self-help, personal growth, poetry, and memoir. In addition to our publishing and PR services, we offer a variety of ways to support authors, including author incubators, collaborative books, mentorship, and training programs.
We believe that books have the power to transform lives and communities, and we are committed to creating a positive impact for authors now and as part of their legacy for generations to come. Through our support and mentorship programs, we help authors develop their writing skills, build their brand, and amplify their voices. Our cutting-edge publishing technologies and marketing strategies ensure that each book reaches its intended audience, while our experienced team of editors, designers, and marketing professionals work closely with each author to ensure that their vision is fully realized.
As a women-led company, we are passionate about promoting diverse voices and perspectives in the literary world, and we strive to create a supportive environment where authors can thrive and succeed. By amplifying underrepresented voices and bringing important stories to light, we aim to make a lasting impact on the literary world and create a legacy for generations to come. For more information about Radhaa Publishing House, visit their website at www.radhaapublishinghouse.com
Apply to be an Author: bit.ly/3RrsfVS
Linktree: https://linktr.ee/RadhaaPublishing House.
Instagram: https://www.instagram.com/ RadhaaPublishing.
Facebook: www.facebook.com/radhaa publishing.
YouTube: https://bit.ly/3z7wJe2.