Following the resounding success of the enchanting book signing event at Barnes & Noble, Radhaa Publishing House is excited to announce that they are taking the book tour for "Stories of the Goddess: Divine Feminine Frequency Keepers" to Europe, with the next stop being The Avalon Glastonbury Event.
"Stories of the Goddess: Divine Feminine Frequency Keepers" delves into the depths of history when witch hunts sought to extinguish the essence of the Goddess and her Divine Feminine Frequency on Earth. However, the flame couldn't be quelled, and unyielding women rose united, sharing their real and inspiring journeys. This anthology celebrates the extraordinary power of ordinary women and the glorious return of the Goddess, weaving her magic through everyday lives.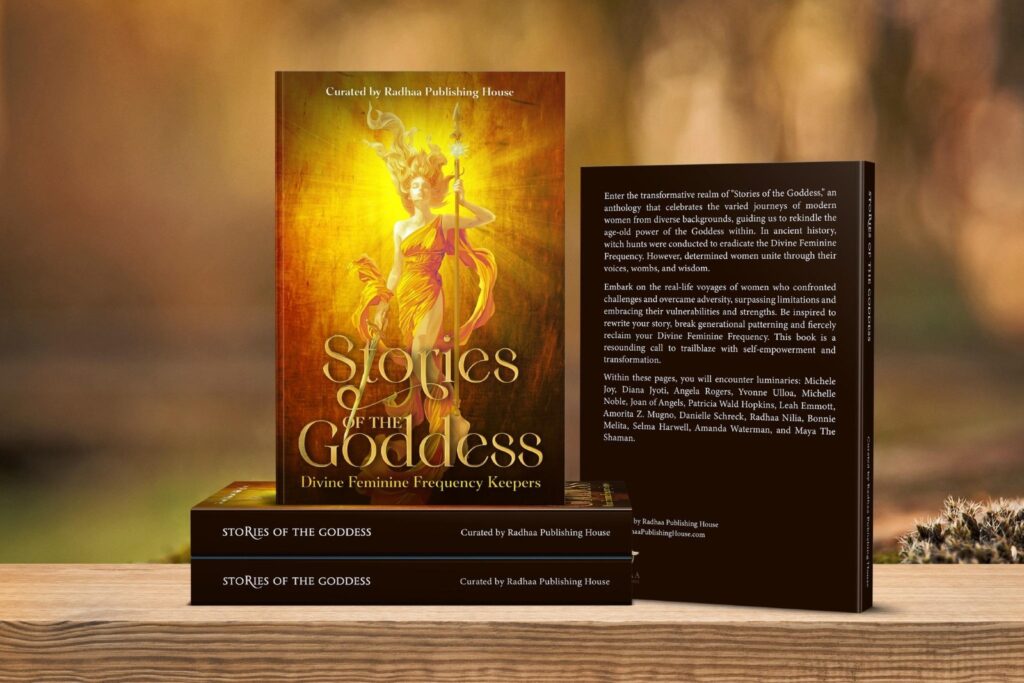 Curated and published by Radhaa Publishing House, the book has touched the hearts and minds of readers, inspiring them to embrace their inherent power and wisdom. The visionary force behind Radhaa Publishing House is Radhaa Nilia, a multifaceted powerhouse, best-selling author, International Speaker, and Publishing Priestess. With an unwavering belief in the transformative power of storytelling, Radhaa empowers voices and facilitates deep healing through collaborative books. She guides over 100+ authors on their path to becoming best-selling authors, leaving an indelible impact that resonates with readers worldwide.
As a long-term teacher at Goddess Code Academy, a sanctuary devoted to the divine feminine, Radhaa explores the realms of Feminine Archetypes, Holistic Healing, and her unique modality, Goddess Activations™. Through these sacred teachings, she empowers individuals to reclaim their inner wisdom, unlock their highest potential, and embody their divine essence. www.GoddessCodeAcademy.com.
The Avalon Glastonbury event is not just a book signing; it's an invitation to unlock the dormant magic within and delve deeper into the profound journey of the divine feminine. "Stories of the Goddess: Divine Feminine Frequency Keepers" has become a powerful symbol of empowerment, as it sheds light on the resilience of women throughout history and their unwavering strength in reclaiming their divine essence.
The Avalon Glastonbury event will occur at the Glastonbury Goddess Temple on August 10, 2023, from 11:00 a.m. to 1:00 p.m. The venue, The Goddess House, a landmark of Avalon Glastonbury, is a charming Georgian house overlooking Glastonbury Abbey grounds on Magdalene Street 2-4 High Street, Glastonbury, GB BA6 9DU.
"We are thrilled to bring 'Stories of the Goddess: Divine Feminine Frequency Keepers' to the sacred land of Avalon Glastonbury," says Radhaa. "This book tour is not just about sharing our words; it's about igniting the divine essence within each individual, connecting with the timeless wisdom of the divine feminine, and celebrating the magic of storytelling together."
The Avalon Glastonbury event promises to be an immersive experience, engaging attendees in thought-provoking conversations, transformative insights, and empowering connections. Attendees will be able to meet Authors in person and have their cherished copies of "Stories of the Goddess: Divine Feminine Frequency Keepers" personally signed by the authors.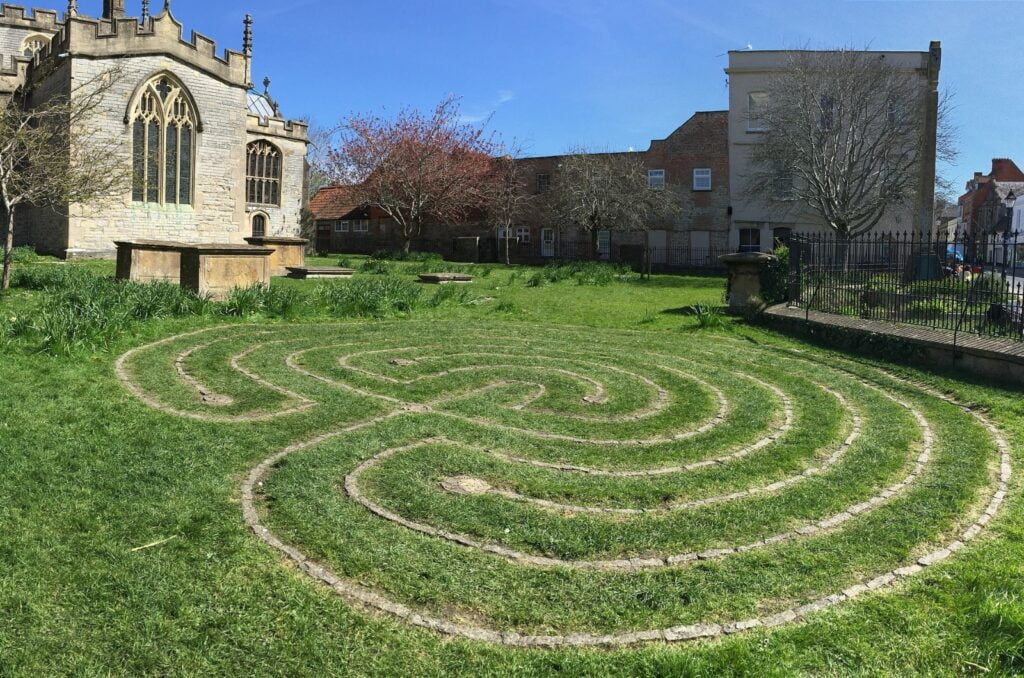 The tour marks Radhaa Publishing House's dedication to promoting diversity and inclusivity in the literary world, amplifying underrepresented voices, and fostering intellectual growth and personal empowerment in readers across the globe.
For more information about "Stories of the Goddess: Divine Feminine Frequency Keepers" and Radhaa Publishing House's diverse collection of literary works, please visit www.RadhaaPublishingHouse.com or explore their Linktree page at https://linktr.ee/RadhaaPublishingHouse. Stay updated on their European book tour by connecting with them on Instagram at https://www.instagram.com/Radhaa Publishing.