Jaywayz is a musical artist from Austin, Texas. The artist has a lot of projects to look forward to in the upcoming seasons and is just getting his name out there. From being consistently dedicated to his work as long as he remembers, pushing past adversities, and still pursuing his dreams, Jaywayz speaks more on his upcoming endeavors. "I am working on many behind the scenes singles, collabs, and music videos. A lot of heat on the way! That's all I will say!"
Jaywayz is known to be destined, distinct, and determined, when it comes to his demeanor and work ethic. Jaywayz is on the right path despite the hardships he grew up in and overcame. Jaywayz has been through a lot, but stays consistent on his current endeavors. "What's inspiring me is the feeling of knowing that I'm so much more , and knowing that there is a bigger purpose in all of this." Jaywayz stays motivated. His hardships have made him who he is and Jaywayz does not stop pushing. Because of his consistent work, he is now an upcoming and talented artist coming out of his city.
Who or what are the most significant influences on your musical life and career as a musician?
Micheal Jackson was a huge influence for me, like the way he moved, his voice and his ad-libs like when I heard his music it was just perfeection and no one in this world could get close to it at all. Stevie Wonder was also huge for me, with his style being so diverse and political for the times he was definetly ahead of his time as a musician, the instruments that he has played have crossed over into multiple genres from his playing of the congo drum, the harmonica, the bass and the piano and so many other instruments have been something that I've tried to emulate.
Another is Sade, her voice is just so soothing, classical and calm like she carries a tune to another realm without any hesitation at all, she makes it so simple. Also journey with their classical rock music and their ballads feel like they brought generations together.
What have been the greatest challenges of your career so far?
I say the greatest challenge has been just trying to get the right sound down and be consistent with it and with the landscape always changing it's always a new sound or a new riff you have to keep up with. So the changing of voice or tune is something that I have worked on consistently.
Of which works are you most proud?
The work I'm most proud of is when I was able to be an opener for Slipknot I thought it was really cool to rock the stage and get the audience's juices flowing, for me performing has always been my favorite part of music because I love seeing people come together.
As a musician, what is your definition of success?
My definition of success is who have I impacted as an artist and have I helped others achieve he success that they need for their careers to me that's success because the money will come and the fame will always be there but when you are able to impact others careers that mean something to me.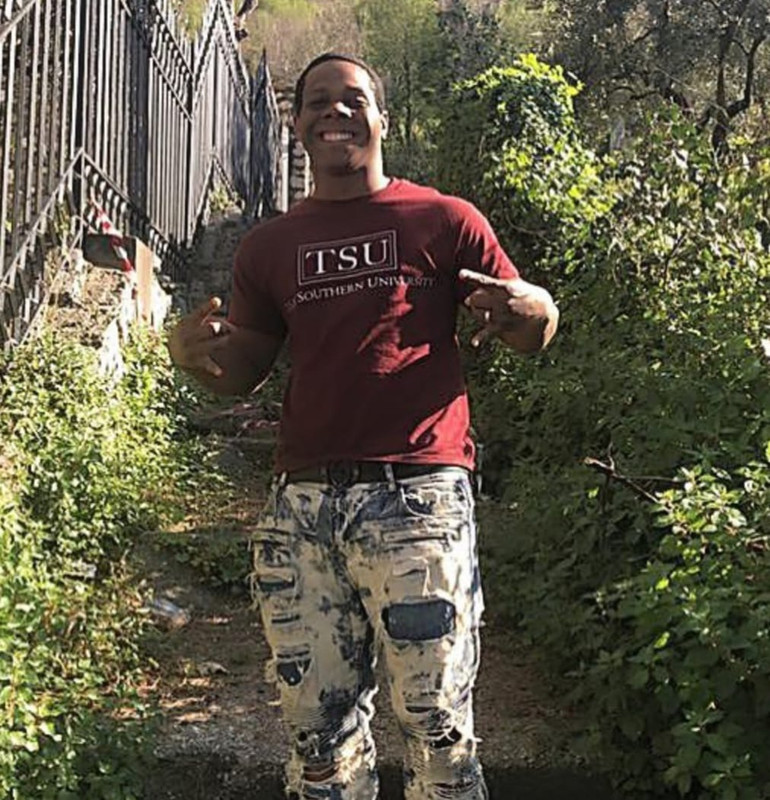 What advice would you give to young/aspiring musicians?
Keep working and stay in the studio, for me practice makes perfect so if you are willing to work on your projects, release your projects. Eventually success will find you.
What's the one thing in the music industry we're not talking about but you think we should be?
That's a good one, I feel like we have so much talent in this industry and that others are often overlooked or passed over but I really feel like we should be talking more about BIg Latto and Saweetie I love their music and I know they are the next wave when it comes to how the industry will sound and I will continue to root for them. Also Meg the Stallion, Cardi B, and Nicki Minaj I just feel like we don't talk enough about the women who are making their mark in the music industry, and especially GLOrilla we have to do it more.
What is your idea of perfect happiness?
For me it's knowing that you can look at the clouds and smile, knowing that each part of life is a blessing for us to move forward and be a blessing to others that's an important thing for me, being happy with yourself carries you a long way.
What do you feel needs to be done to grow music audiences/listeners?
Honestly I just say be consistent and be positive, I feel like the audience is real people with real problems and real situations so as artists we have to make sure that we understand that and know that we can be the change for a fan who is spending their last to see us or to listen to our music so interaction and communication goes a long way.
Where would you like to be in 10 years' time?
Hopefully, on the walk of fame, that's always been a dream of mine since I was a kid that would be really dope to achieve that feat.
Tell us more about your Singles. What was the most inspiration and compositional single in all of them?
I say Shanghai was one of my favorite tracks to work on everyone was free-flowing and very light when it came to the track. I love that track I hum it in my head quite often and I had even more fun shooting the video
How would you characterize your musical style?
My musical style is weird, funny and just my alter ego of being goofy I know my flow is cool but I love having fun, I love seeing people come together so that's the work that I go off of. It makes me the person I am, not too high but also not too low.
You can reach 'Jaywayz' via the following Social Media Platforms:
Instagram: @jaywayz_21
Twitter: @jaywayz_21