Prepare for a literary journey like never before as Radhaa Publishing House embarks on a multi-author Europe book tour with Portal to Ascension. The tour starts in Avalon Glastonbury, the home of the enchanted. Joined with literary all-stars, Joan of Angels, representing "Stories of the Goddess: Divine Feminine Frequency Keepers," with Neil Guar, representing "Infinite Cosmic Records: Doorways to Healing & Remembering," and Eva Vennari representing "Energy Healing & Soul Medicine." Radhaa Nilia represents the "Awakening Starseed Series" book series Vol 1, 2, 3.
Radhaa Nilia at Avalon Glastonbury
It's not just any book signing event! It's an invitation to unlock the dormant magic within you. Let the pages of "Stories of the Goddess: Divine Feminine Frequency Keepers" awaken your inner divine feminine energy and transport you to realms of empowerment. Immerse yourself in the transformative powers of "Energy Healing & Soul Medicine," where ancient wisdom meets modern practices. Embark on an odyssey of awakening with the captivating volumes of "Awakening Starseed: Vol. 1," "Awakening Starseed: Vol. 2," and "Awakening Starseed: Vol. 3," as you explore the depths of cosmic consciousness. Open the doors to Infinite possibilities where past lives come to be remembered with "Infinite Cosmic Records: Sacred Doorways to Healing & Remembering" by Maya The Shaman, and dive into a mesmerizing "Dolphin Odyssey" that will leave you forever changed.
Immerse yourself in a curated collection of awe-inspiring literary works carefully selected to transport you on a journey of self-discovery, spiritual enlightenment, and cosmic exploration. Brace yourself for an encounter with transformational experiences shared by the speakers, live in person, that challenges the status quo and invites you to dive deep into the mysteries of the Universe.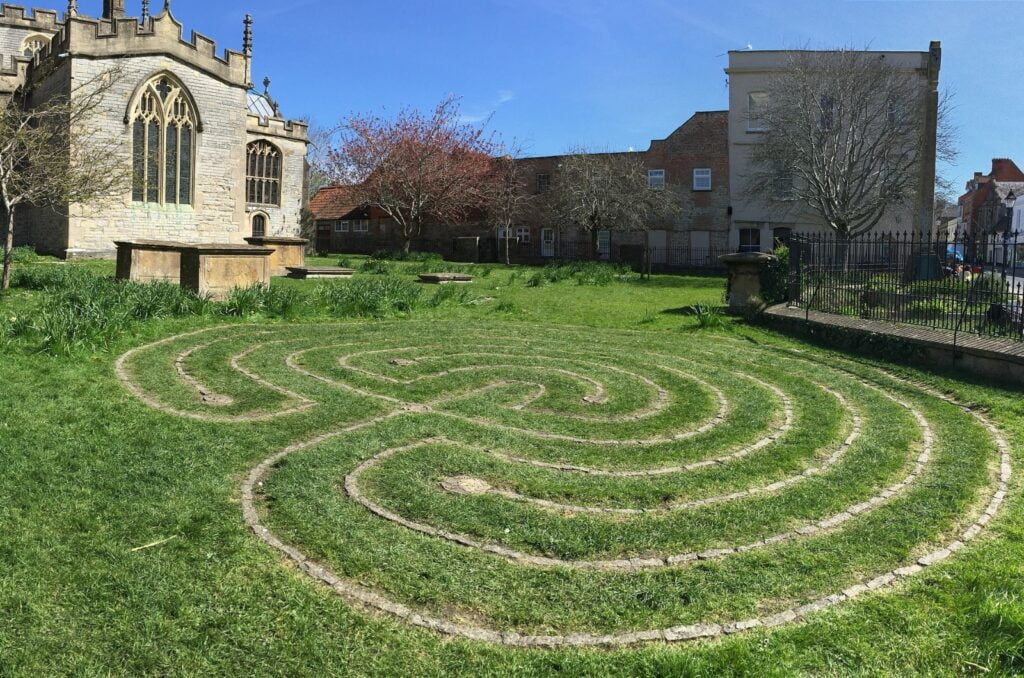 The Authors will be flying from the US and arriving at Glastonbury, where the Book Reading and Signing will happen at the Glastonbury Goddess Temple on August 10th from 11-1 pm PST. The Goddess House, a landmark of Avalon Glastonbury, is a delightful Georgian house overlooking Glastonbury Abbey grounds on Magdalene Street 2-4 High Street, Glastonbury, GB BA6 9DU.
Following this International Book Reading and Signing event, Authors will speak at the Portal to Ascension event called "Ascension Glastonbury." This event will be held at the Assembly Rooms High Street, Glastonbury, GB BA6, August 11 – 13, 2023. Friday, Saturday & Sunday at 12:00 (mid day). You can join the event with this link: https://ascensionglastonbury.com/.
Get ready for a captivating fusion of art, inspiration, and community as these influential people collaborate to curate an extraordinary event. Brace yourself for an enchanting experience that will ignite your imagination, expand your horizons, and leave you with inspiration and motivation to be a part of the grand call for change. Discover the magic of words as the authors of Radhaa Publishing House invite you to step into a realm where literature transcends boundaries and dreams come to life.
Prepare to be engaged, enlightened, and enthralled as this event goes beyond traditional book signings. Engage in thought-provoking discussions led by esteemed speakers from Portal To Ascension, whose insights will deepen your understanding of the profound themes explored within these literary treasures. Immerse yourself in intellectual growth, ignite your passion for knowledge, and experience personal empowerment like never before. To secure your spot and explore more details about this mesmerizing event, visit Radhaa Publishing House.com for more information.
Get to know the Authors & Books: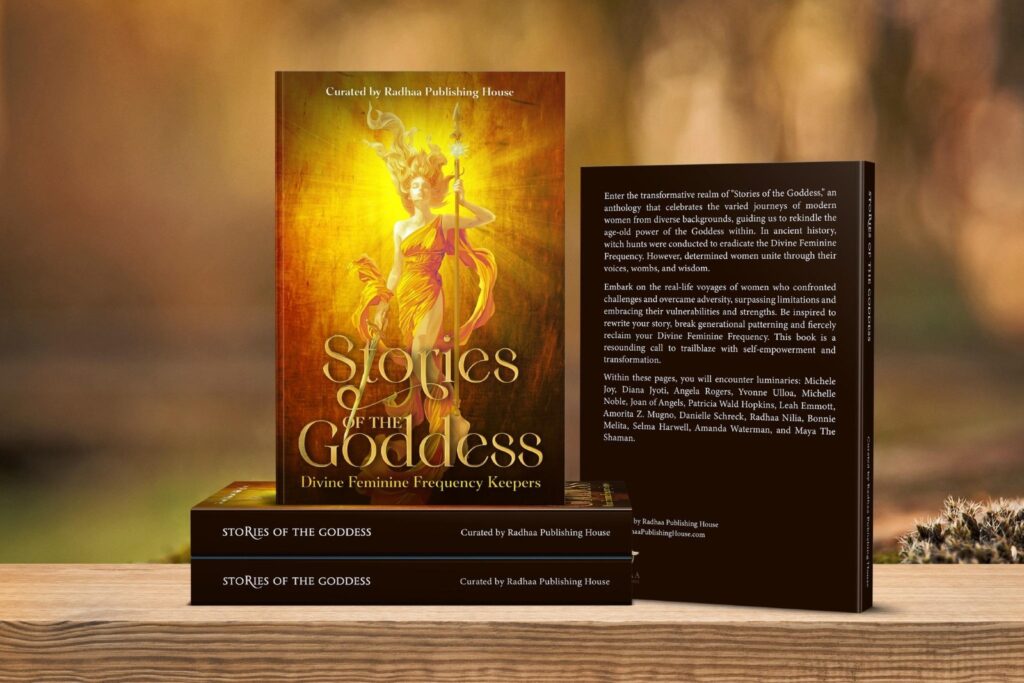 Joan of Angels represents the "Stories of the Goddess: Divine Feminine Frequency Keepers." Joan of Angels is the Oracle of Ancient Wisdom, dedicated to helping you REMEMBER your true self, unlock your highest potential, and step into your sovereignty. With a background as a Doctor of Chiropractic and an MS in Counseling, she now serves as a Spiritual Advisor, guiding you to rewire your subconscious mind, release fear, and embrace your true mastery.
She aligns you with your inner wisdom as a Spiritual Chiropractor, drawing from her deep connection with the angelic and galactic realms. Connect with Joan of Angels at www.joanofangels.com.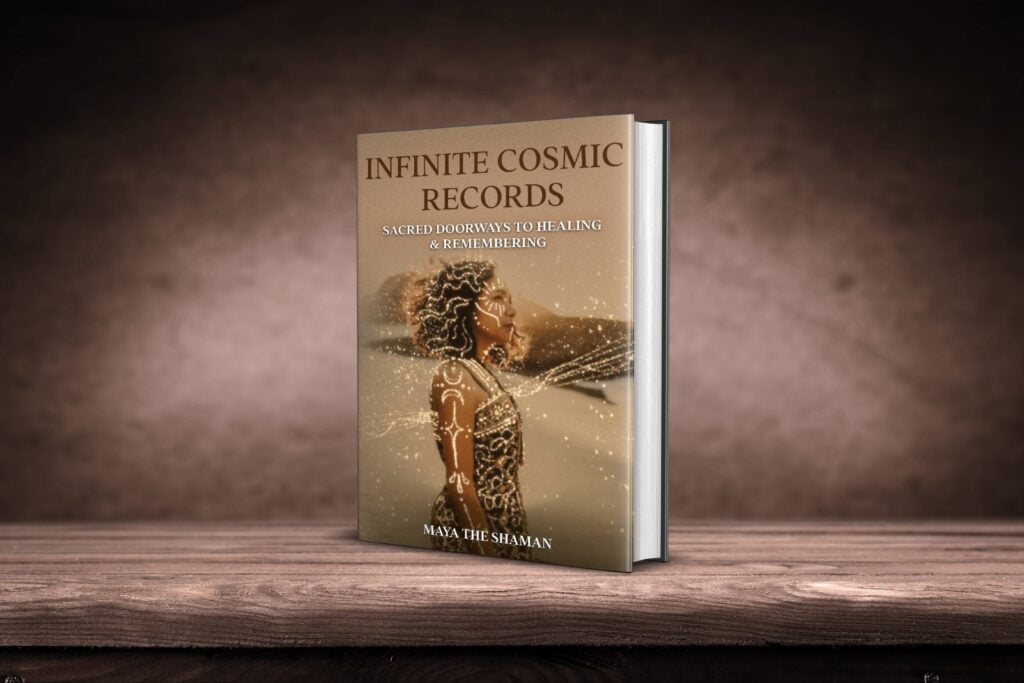 Neil Guar is representing "Infinite Cosmic Records: Sacred Doorways to Healing & Remembering," a book by Maya The Shaman (Lemurian Shamanic DNA healer & activator) www.MayaTheShaman.com. Maya, The Shaman, guides her clients into the Shamanic doorways of Cosmic remembering. In this book, Neil shares his Cosmic Records of his complex incarnation of remembering his journey with Maya as his guide. "A fascinating must-read book of past lives and reincarnations of Infinite Cosmic Records."
Neil Gaur, the Founder of Portal to Ascension, established in 2008, a conscious event production company that brings together diverse presenters covering topics like Human origins, Extraterrestrial life, hidden truths, and the nature of reality.
Neil organizes approximately 110 conferences and workshops each year through an online platform, collaborating with over 1,500 researchers, spiritualists, scientists, and consciousness explorers. Neil's mission is to shed light on hidden esoteric wisdom and foster unity and peace on Earth. Explore more at www.PortalToAscension.org.
Eva Vennari represents "Energy Healing & Soul Medicine." Eva Vennari is on a mission to dismantle the status quo of the sickness industry. Having spent most of her adult life suffering from all kinds of conditions and fighting for her sanity, she decided to take matters into her own hands. That's when everything shifted, and her body went from being the enemy to being her best and most devoted ally and partner.
Getting in touch with those gifts and having a profound positive effect on our fellow humans is part of the healing journey when you work with The Elevate Institute. Website link: https://www.theelevateinstitute.com.
Radhaa Nilia represents the "Awakening Starseed Series: Vol. 1,2, 3." Radhaa Nilia, the Publishing Priestess and founder of Radhaa Publishing House supports writers in bringing their stories to life and becoming successful authors in "Making Your Writing Dreams Come True." With sacred writing containers, she helps birth books and activate inner genius, resulting in multiple best-selling titles.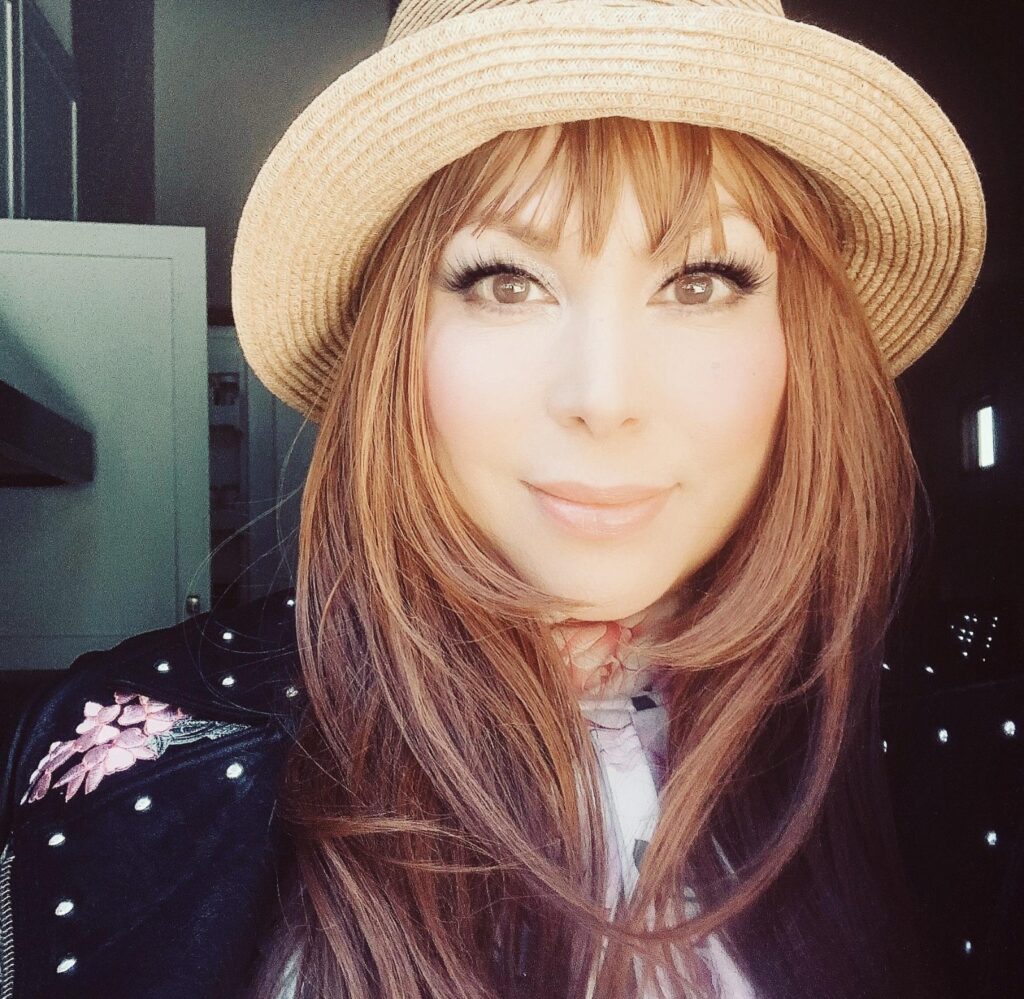 As a seeker and advocate for diverse voices, Radhaa Nilia is a lifelong teacher of Goddess Archetypes. She extends empowerment through her Goddess Code Academy, a transformative platform focused on exploring the Divine Feminine. Recently, she merged the Academy and Publishing under the Goddess Code Collective, fostering a modern Neo-Renaissance – a powerful community of women that uplifts and empowers one another through events, workshops, and online resources. www.TheGoddessCodeCollective.com or www.RadhaaNilia.Net.
Radhaa Publishing House is a holistic publishing company that focuses on helping heart-centered, mind-expanding, truth-telling authors get their work out into the world. Our focus is on collaborative book series and memoirs. "We thrive on supporting our authors throughout this journey, empowering them to step into their divine and authentic voice while sharing their truth with the world." –says Radhaa.
We recognize the transformative power of books in changing lives and communities. As a women-led company, we promote diversity and inclusivity in the literary world. We believe in creating a supportive and empowering environment where authors from marginalized communities can thrive and succeed. By amplifying underrepresented voices and shedding light on important stories, we aim to make a lasting impact on the literary world and establish a legacy that continues to inspire. Radhaa Publishing House is now accepting authors for its next round of collaborative books.
Find more about Radhaa Publishing House www.RadhaaPublishingHouse.com
Linktree page at https://linktr.ee/RadhaaPublishingHouse
Instagram at https://www.instagram.com/Radhaa Publishing
Facebook at www.facebook.com/radhaapublishing
YouTube at https://bit.ly/3z7wJe2