Radhaa Nilia, the founder of Radhaa Publishing House, attended and sponsored Samira's Network's annual Luxury Oscar Viewing Gala & Awards on March 13th, 2023, at the luxurious Hilton Hotel in Universal Studios, CA. The event, co-sponsored by Radhaa Publishing House, was an exclusive and highly anticipated evening of live entertainment, award ceremonies, fashion shows, and more.
Guests were welcomed to walk down the red carpet, pose for photos and interviews by major media outlets, and indulge in an appetizer and sushi bar while enjoying live music performances, dance, and fashion shows. The gala also featured a Silent Auction, where guests could bid on exclusive items while enjoying cocktails and hors d'oeuvres.
After enjoying a three-course dinner and wine, guests were invited to watch the Academy Awards Oscars® viewing on multiple screens throughout the venue, surrounded by several celebrities and personalities in attendance. The night was full of glamour and excitement, and guests were entertained by a live DJ while dancing the night away.
Radhaa Publishing House was proud to co-sponsor the event, part of Radhaa Nilia's ongoing commitment to supporting events that empower individuals through mentorship, education, and inspiration. Radhaa Nilia, also known as the Queen of Collaborative Books, has shifted her focus to helping people get their short stories published in collaborative books through her publishing house. Radhaa Nilia, Radhaa Publishing House, for an unforgettable night of luxury and entertainment at the annual Luxury Oscar Viewing Gala & Awards.
About Radhaa Publishing House: Radhaa Publishing House is a boutique publishing company focused on books and multimedia products that inspire, enlighten, and empower. Join the Community of Conscious Writers at Radhaa Publishing House where author thrive in the incubator programs and best-selling books in metaphysics, spirituality, healing, starseeds, and more. Join one of our programs and collaborate with like-minded writers on a journey to publishing success. Learn how you can become a part of our thriving community of writers and storytellers. This revised text provides a brief overview of the mission and focus of Radhaa Publishing House and will likely be more informative and appealing to potential authors and readers. www.RadhaaPublishingHouse.com. To connect with Radhaa: www.RadhaaNilia.net.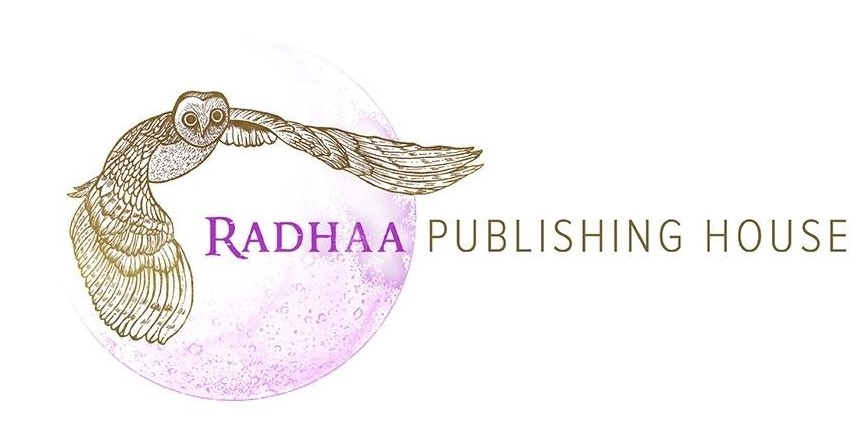 About Samira's Network: Samira's Network is a network of professionals, business owners, and entrepreneurs dedicated to empowering individuals through mentorship, education, and inspiration. www.LuxuryGala.com.
Radhaa is a Publishing Priestess at Radhaa Publishing House. She supports writers in birthing their stories and becoming bestselling authors in collaborative books. Radhaa's writing programs hold sacred writing containers called Author Incubators where they birth their most sacred stories. Radhaa has a knack for activating peoples inner Genius. With her unique background in Producing and PR, Radhaa Publishing House has an in house PR agency, supporting people in getting their core messages out into the world. Radhaa Publishing House offers VIP PR Days where talent can be fully seen, heard, understood and generate curated article, interviews and press releases that fully empower the client and their vision, mission and projects! Radhaa has launched multiple best-selling books and provides ongoing support for authors in the area of visibility, publicity, and book signings. Radhaa is also an Expert in the Divine Feminine Archyptes and a lifelong teacher of the Goddess Archetypes and Energy Healing. She has worked on Hollywood lots for Celebrities, offering healing, coaching and empowerment. Radhaa is a natural teacher and loves empowering women through her programs at Goddess Code Academy where you can become a certified Coach or Healer. Join Radhaa in her authorship program, or heal your Heart and Soul wounds in a private Coaching Program, or learn to be a holistic practitioner at Goddess Code Academy. You can reach Radhaa at: www.GoddessCodeCollective.com.
Website: www.RadhaaNilia.net