What inspired you to write The Aligned Teacher: A Guide to Sanity When You Just Want to Quit?
My husband is a phenomenal teacher. He stepped up to be the math teacher for a special program for the most at-risk students in his school for three years. He and his team did incredible work with the students and helped put many of them on a better track towards graduation, but it took a toll on them personally. To only work with students who come from a background of trauma is a lot to handle, and it manifested mentally, emotionally and physically. Most teachers are empaths, and therefore take on the energy of those around them without realizing it. These teachers didn't know how to put up energetic boundaries to keep the students' energy separate from their own, and they ended up bringing that energy home with them.
I saw the way my husband was being affected, and put together a list of energy exercises for him. Soon after beginning the protocol, I began to notice a change in him for the better – he got fewer migraines, he didn't need time to decompress after school, and he was able to interact more fully with our family.
It occurred to me that while my husband was in an extreme position at work, he was by far not the only teacher to be working with at-risk students and feeling stressed out. I realized that this information needed to be shared with all teachers.
What makes you uniquely qualified to write The Aligned Teacher?
My formal background is in education. I earned my Bachelor's and Master's degrees in Education, and spent nine years in the classroom. While I adored my students, the Universe kept showing me that I was not supposed to be a classroom teacher.
While still in college, my Dad passed away unexpectedly. This began my spiritual journey, where I spent years going to healers, attending retreats, taking classes, and discovering my own spiritual gifts. I am now a certified Generational Emotional Mapping Ancestral Healer, Reiki Master, Psychic Medium, speaker, and co-author of the best-selling book, Energy Healing and Soul Medicine.
I have come to realize that the reason I had such a passion for education my whole life was so that I could help teachers from this unique standpoint. The Aligned Teacher is a compilation of tips and tricks that I have picked up over the years that have helped my family and I to have intentional control over our own energy and to feel better.
Who is The Aligned Teacher for?
The Aligned Teacher is for teachers who are sick and tired of feeling sick and tired. It is for teachers who are ready to take responsibility for themselves and how they feel. Nobody can make somebody feel better – that is an inside job. The Aligned Teacher is designed to give teachers tools to help them take responsibility for their energy and mindset.
The Aligned Teacher is also for students on multiple levels. While most teachers are empaths, so are many students. When teachers are stressed out, the kids pick up on it and it affects them, too. When teachers are energetically aligned and relaxed, they are better able to meet the needs of their students, and students feel that their teacher is a safe person to be around. Also, most of the exercises in this book are designed for teachers to be able to share with their students. Students come to school with their own stressful baggage, and then get more stress at school. I truly hope that teachers share these exercises with their students to give them healthy coping mechanisms, as well.
What should teachers expect to get out of The Aligned Teacher?
Teachers will gain an understanding of how their energy is impacted by those around them and how to take back control of how they feel. The Aligned Teacher has 20 tips and tricks on ways to align and protect your energy. Some of these are energy exercises, others are things like essential oils, feng shui or crystals. Most of the ideas in the book are free and require no special materials. Anybody can get something out of this book.
Do teachers need to do every tip in the book in order to see results?
Absolutely not! I want teachers to see what resonates with them and leave the rest. If it's only one or two out of twenty, that's great! My goal is to not overwhelm teachers and make them feel like they have to add all of these new things to their plate. Start with one. Pick your favorite. If one does the trick for you, you might not need the rest. My goal was to give teachers options, so that everyone could find something that works for them on any given day.
How do you hope this book can help teachers?
Teaching is a stressful job. The rate of teacher burnout is through the roof. The number of teachers leaving the profession has skyrocketed since Covid, and there's another group of teachers who are burnt out but too close to retirement to quit. My hope is that the exercises in The Aligned Teacher can give teachers a chance to feel better and increase their desire to stay in the classroom.
My other hope for this book is that it can help teachers show up for and enjoy their families and friends outside of school more. It is difficult to leave work at work when you are worried about a child's welfare, but teachers need to be able to put up boundaries to separate their personal and professional lives. Teachers dedicate themselves to their students, which is a beautiful thing until it starts affecting their mental, emotional and physical health. Teachers deserve to stay healthy and enjoy their own personal lives outside of school, too.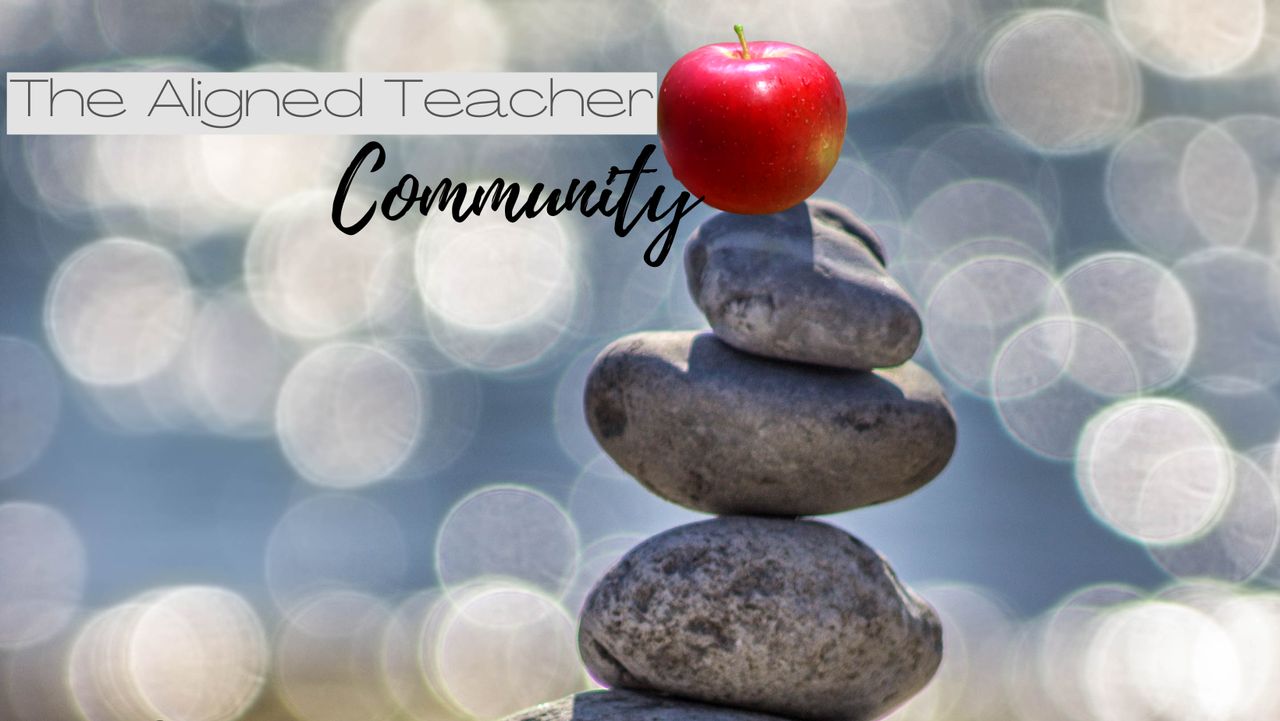 Do you have any other resources for teachers?
I do!  I have a Facebook group called The Aligned Teacher Community, which is a free group for teachers to help them stay on track with daily reminders for things like gratitude, motivation and staying on top of their energy exercises.  I always find it helpful to have accountability when I am trying something new, and it's critical to be surrounded by like-minded people when you are trying to make a shift in your life.  Please join us using the link below: https://www.facebook.com/groups/the alignedteachercommunity.
I am also happy to give presentations for teachers on professional development days. If you are interested in having me speak at your school, please email me at soulfulwellnessstl@gmail.com.
Where can we find you?
You can find my website and social media links at link.ee/soulfulwellness. To pre-order your copy of The Aligned Teacher: A Guide to Sanity When You Just Want to Quit, click here: https://bit.ly/3RVg0D2.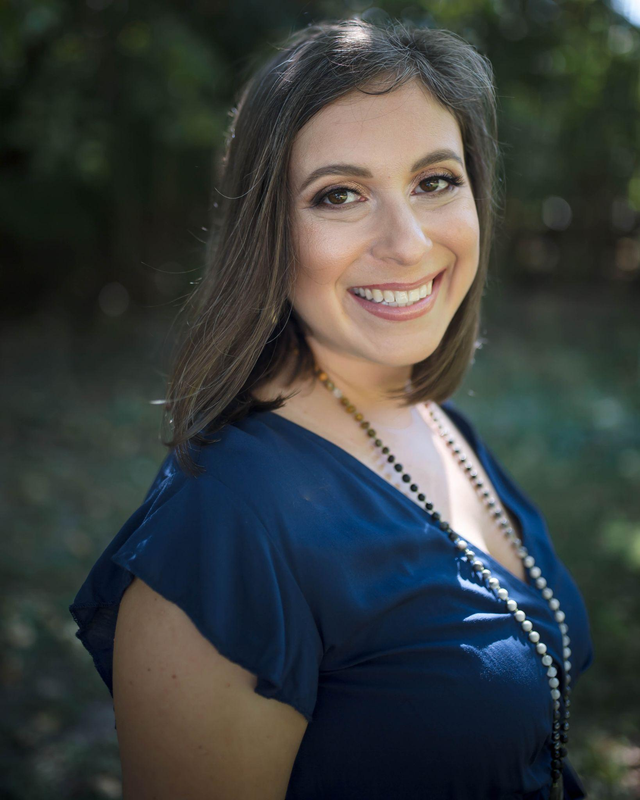 Bio: Meredith Ruben Daniels spent nine years in the classroom before becoming a certified Generational Emotional Mapping Ancestral Healer, Reiki Master, Psychic Medium, doTERRA Wellness Advocate, speaker, co-author of the best-selling book, Energy Healing and Soul Medicine, and creator of The Aligned Teacher Community. Meredith is passionate about helping others, especially those who dedicate their lives to making the world a better place. She is thrilled to be able to have an impact to reach thousands of teachers, and therefore, their students, as well. Meredith lives in St. Louis, MO with her husband and their three boys. In her spare time, you can find Meredith cheering on her kids at their activities or sitting in a carpool line.