A retro 1990s teen sitcom packed with nostalgia and laughter. Prepare to embark on a delightful trip down memory lane as piscesgowayyydeepentertainment proudly announce the return to simpler times as we introduce ANN KNOWS ALL! This highly anticipated teen sitcom, reminiscent of the 1990s classic Clarissa explains it all! Promises to captivate audiences with its endearing characters and relatable coming-of-age stories! Get ready to experience the laughter, drama, and heart-warming moments of this brand-new nostalgic series!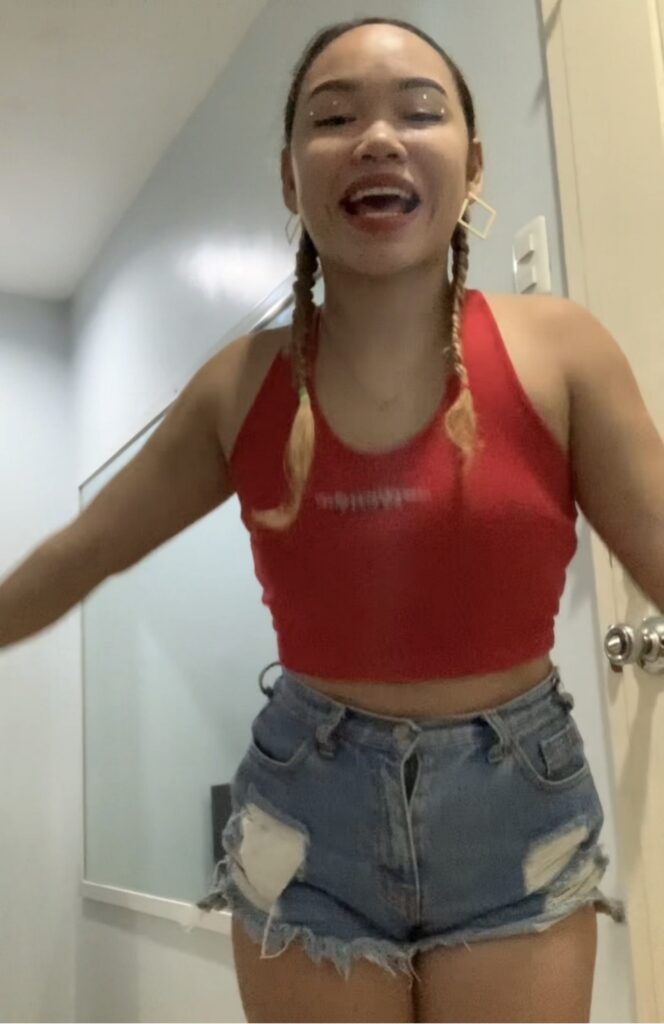 Set in a small town in the Philippines ANN KNOWS ALL revolves around the life of ANN a talented Filipina charismatic 19-year old senior who is determined to FINALLY graduate high school and navigate the challenges of young adulthood! Portrayed by the talented actress "ANN" who had her breakthrough debut role in the psychological thriller "My American Therapist Should Have LISTENED III". ANN's character in ANN KNOWS ALL embodies the essence of relatability making her a role model for teenagers across the globe!
At the heart of the series lies Ann's unbelievable unbreakable friendship with Yoshi, her loyal and hilarious best friend. Together they face the ups and downs of high school life, tackling everything from homework assignments to extracurricular activities to budding romances and teenage angst! Yoshi's unwavering support and quiet witted banter provides the perfect balance to Ann's charismatic personality, creating a dynamic duo that viewers will instantly fall in love with.
Adding an extra layer of excitement to the narrative is the presence of Debra, Ann's rival and occasional frenemy. Debra's character injects a healthy dose of competition and mischief into the series, making for unforgettable moments of rivalry and unexpected alliances.
ANN KNOWS ALL promises to transport audiences back to simpler times capturing the essence of the 1990s with its vibrant fashion, a catchy theme song, and nostalgic references.
We here at Piscesgowayydeepentertainment are thrilled to once again work with the talented international new coming actress ANN, says Mr Adonis"Van" J. So much in fact we have given to her, her own teen sitcom, ANN KNOWS ALL. We have put together a very talented cast of supporters for ANN!
ANN KNOWS ALL which compromises of 7 episodes including the pilot episode with a modest budget of $30,000 American dollars will include Mr Adonis "Van" J making a surprise guest appearance in the season's final episode.
About the Producer:
The writer and the producer of this movie Mr. Adonis "Van" J is a renowned international independent filmmaker who has gained fame in the recent years as he has made several movies and is further working on projects in the same niche. His style of writing is highly distinctive because he is a Pisces and has naturally got deep connections and feelings with nature and creatures. Mr. Adonis "Van" J continues to make hit smashes on the international film level and also owns the production house, "Pisces go wayyy deep entertainment".
Being a Pisces, he has got innate talent of writing his distinctively astonishing stories from his imaginative world, and apart from this movie, he has also worked on other movies such as, "Welcome Larry", "Tales from inside the mind of a psychotic Pisces", etc.
ANN KNOWS ALL is to be filmed live on location in the Philippines, and will air live on VV8 TV CHANNEL 8, through the Brazilian cable TV system every Saturday afternoon during this upcoming Christmas season. It will also be available for viewing purchases on Vimeo on Demand for the rest of the viewing world starting in November.
For more information, exclusive interviews, etc., please contact