Ayse Top, a rare diamond radiating an unmatchable personality that brings the light of hope for every woman to become strong and independent.
Ayse Top, Miss Netherlands Universe, beauty ambassador, CEO of the beauty department slimming clinic Netherlands, belongs from the Netherlands with Turkish roots. She started her career a few years ago by participating in the Miss Netherlands Universe Competition and quickly gained recognition for her beauty and style across the globe. She had not only crowned Miss Netherland Universe's title at that event but also won the international title of Miss Glamorous Universe. She also has the honor of representing the Netherlands among 88 countries in the Philippines. She has participated in multiple pageant beauty competitions and won a number of titles i.e. Ms. Glamorous Universe 2018, Ms. Summer International Netherlands 2019, Ms. Queen of the Year Turkey 2019, Ms. Wow 2020, and Ms. Supermodel Turkey 2021.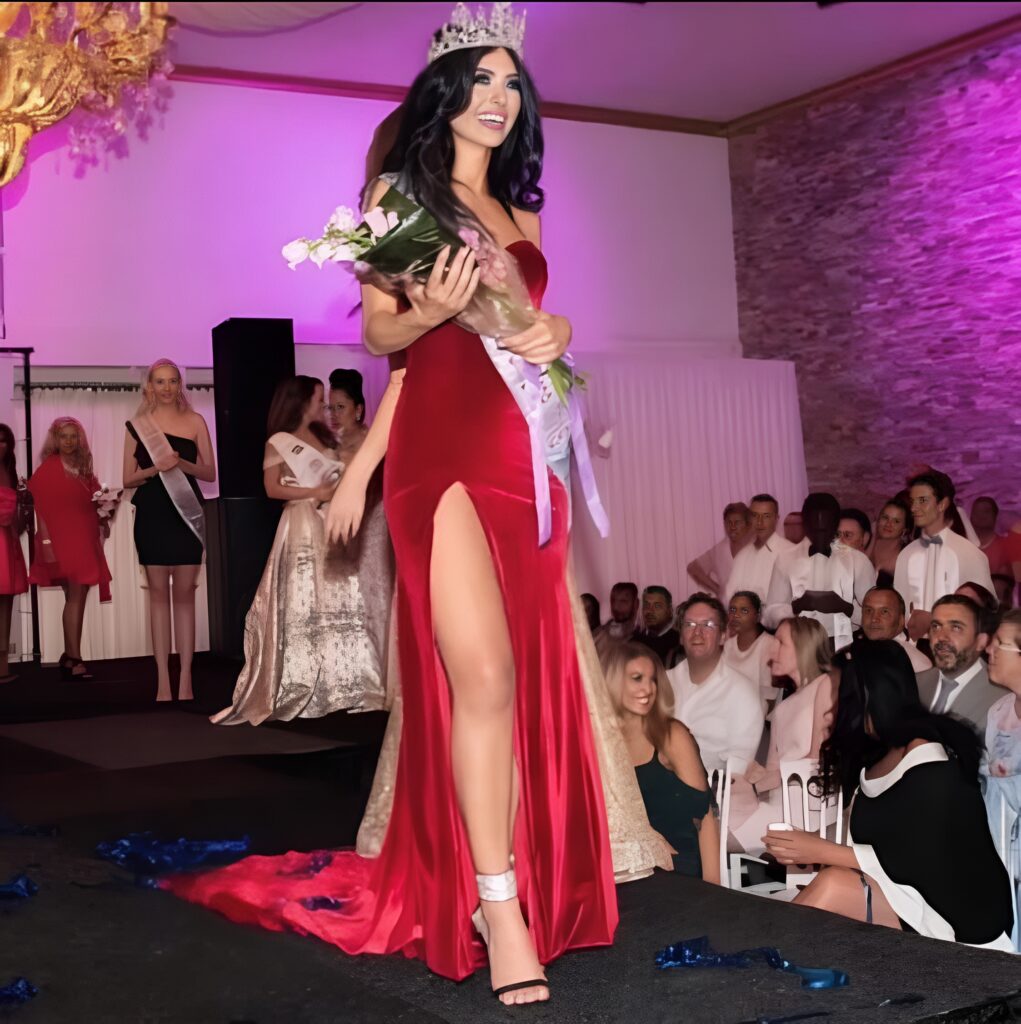 Besides all these achievements, she is an amazing writer who wants to inspire youth and make women powerful. She wrote a book that received a youth icon award and fashion art media awards. She was also got awarded by leadership mindset ambassadors as the best writer and a nomination for the top 20 outstanding power women of 2022, and this is a great honor to be represented as a power woman in the world. Last 7th May, She Participated in the "Ambassador of the International Celebrity Awards" in Paris as an international event presenter and received her 21st award.
Ayse Top also presented as an international jury member for Cannes Film Festival and also for Flame Fashion and Art Awards. She has also worked as a columnist for COLPA magazine, writing about fashion and beauty to bring USA and Europe closer. The model is currently preparing to be an international jury for an upcoming pageant competition in Uk and Dubai and also as a catwalk model for Milano and Paris Fashion Week.
Being an international model she was at Cannes Film Festival this year which has opened a lot of doors towards success for her. One of her creations got published on the cover page of the international magazine Glam Week UK.
After her reign as Miss Universe, Top continued to be a model and also pursued her career as a president of Women Empowerment Wages. She has always worked hard against domestic violence and for the rights of women. She believes in the power of women that is the reason she is committed to the charity where Mrs. Universe's Global Commitment: Women Victims of Domestic Violence, "These women are often stuck in a situation and financially dependent on their partner. They don't have the means or the courage to stand on their own two feet. Every month I give away free courses to Dutch women who are in such a situation. During the course, I coach the women so that they look to the future with more confidence."
She has also worked as a beauty ambassador. At Cannes Film Festival, there she was on the catwalk during the red carpet for Michael Jackson Foundation and ADHV Cannes Fashionweek for designer Jasmine Miloud.
In addition to her entertainment career, Ayse also became a successful beauty entrepreneur. She founded her own beauty department slimming clinic. Her other passion is the new medical breakthrough, Colmenaroil, the other business imported from Spain. She is the owner of a body shape salon where body sculpting treatment services are provided to their customers. By means of electrostimulation, the body stays tight and in shape.
In short, Ayse Top is a great example of a successful beauty entrepreneur who used her talent, passion, and business acumen to create a thriving career. Not only this she is a wonderful mom of three children, reflecting an image of how to be the best at your home in a world full of stress. Her journey from Miss Universe to a successful businesswoman is an inspiration to many women across the world.
To Know More, you can visit 'Ayse Top' Social Platforms:
Facebook: Ayse Top
Instagram: @aysetop_official